Morrisons has secured a deal with Amazon to supply ambient, fresh and frozen goods to Prime Now and Pantry. This is what the analysts said.
"This deal fills an important hole for Amazon's Prime Now service as the key component missing from that is fresh food.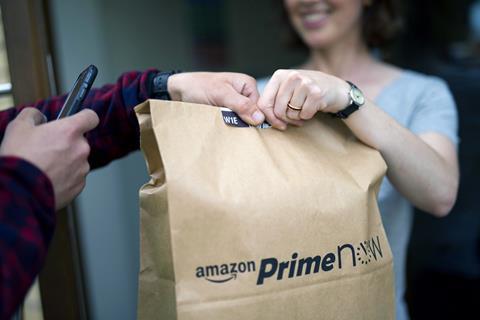 "Amazon Prime Now made a big media splash in September last year when it launched with 50 fresh or frozen products near Birmingham. Today it still has a tiny range of about 150 fresh and frozen products. The deal with Morrisons has the potential to provide them with a complete range of fresh products for a convenience shop.
"In the short term we estimate this move will allow Morrisons to drive more volume through its food manufacturing business, which was previously estimated at have about £2.6bn of sales with £170m operating profit (compared to £16bn of sales and £500m of EBIT for Morrisons' total business).
"Following the closure of Morrisons' stores (including the exit from convenience) and the market share losses, this business could probably take on more volumes easily and be more profitable as operating leverage kicks in.
"In terms of pricing and impact on margins, Amazon's main contribution may well be to increasingly eliminate the role of 'high-low pricing', the practice by which supermarkets often have some products on very high prices, but then suddenly advertise 'half-price deals' to drive traffic and sales.
"Whether supermarkets adapt their pricing by moving increasingly to everyday low pricing (EDLP) will likely depend on the rate of sales growth at Amazon." – Bruno Monteyne, Bernstein
–
"We sense that this relationship will evolve over time and so the starting point is expected by us to involve modest activity levels centred but not necessarily exclusively upon Morrisons' vertically produced lines, maybe a few hundred SKUs.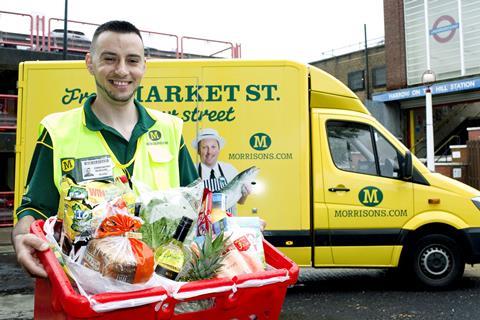 "We see the tie-up with Amazon as being potentially quite inspired by David Potts, chief executive of Morrisons, as it is highly complementary to the business in its current form. We have heard it said by some that Potts may be more of a retailer than a strategist – such folk may need to think again.
"For Morrisons, with low exposure to London and the Southeast of England for that matter, and the ecommerce channel in particular, there is strategic merit in exploring a commercial tie-up with Amazon in our view. Morrisons can, therefore, see through its own self-improvement plan in-store, seek to build its own ecommerce operations and participate in any progress by Amazon to good potential effect.
"More broadly, the tie-up with Amazon is also consistent with Morrisons' plans to drive volume, broaden its brand reach and leverage its marginal costs. As such, we will watch with interest to see if Morrisons announces further tie-ups in due course to meet its strategic objectives, noting that the group does not have the fuel of new and maturing stores at this time and for the foreseeable future to drive like-for-like sales." – Clive Black, Shore Capital
–
"Morrisons' limited on/offline presence in the greater London area (sub 2% food online share) makes Amazon an attractive partner in the UK.
"Conversely, we expect the attractions of the Morrisons supply chain to Amazon to be largely weighted to its unique manufacturing base.
"In time, the positive leverage could prove significant, as the business has the flexibility to increase internal production runs considerably"

James Grzinic, Jefferies
"At this juncture, we anticipate no implications for our Morrisons model, as we monitor the pace of Amazon's growth in the categories covered by the agreement.
"However, we note the longer-term benefits from a growing number of third-party supply contracts on the group's growth prospects (at a time when ongoing price deflation and store closures are capping retail sales growth).
"In time, the positive leverage could prove significant, as the business has the flexibility to increase internal production runs considerably." – James Grzinic, Jefferies
–
"You've got to admire Morrisons for it's initiative and discretion, and being able to land the deal with Amazon which couldn't have been straightforward.
"This is a low cost but strategically advantageous move by Morrisons, giving the grocer a lead on its competition which few will have been expecting.
"Morrisons is leveraging its strength in its upstream supply chain with the Amazon tie-up. Volume equals cost leverage equals price advantage in its own stores.
"Price advantage is a hard battle to win, sapping time and resource. Morrisons has found a way to fight on price without it being all consuming, leaving resource available to find the next way to surprise the competition and win back customers." – Phil Dorrell, Retail Remedy