Morrisons has replaced its 'I'm cheaper' strapline, four months after introducing it, with an everyday low price stance.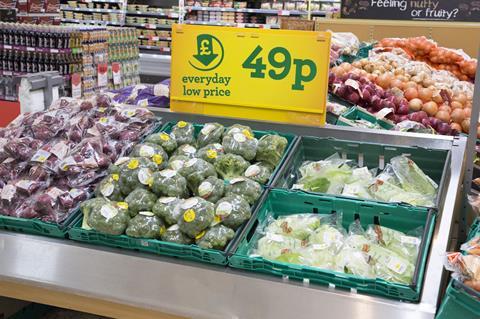 The grocer launched 'I'm cheaper' as part of a major campaign to promote price cuts at the retailer.
The strapline was rolled out extensively in stores and on television advertising but was met with scepticism by marketing and retail analysts who highlighted the negative connotations of the word 'cheap'.
Morrisons' new everyday low price marketing stance closely mirrors Asda's.
Morrisons marketing director Rebecca Singleton told Retail Week: "When we launched I'm Cheaper in May it was always going to be relatively short term. We needed to launch [the price cuts] with a big bang to get the customers to notice. We always intended to switch to everyday low price."
She said the new strapline, which will be reflected in Morrisons' advertising across the board, is designed to communicate to shoppers that its prices cuts are permanent.
Singleton insisted the changes would not confuse customers and said shoppers are familiar with the 'everyday low pricing' wording. "It's language that customers are comfortable with, like 3 for 2," she said.
She said the changes are part of plans to declutter stores and simplify the shopping experience. For example, Morrisons has increased the size of shelf-edge labels. "We're being very transparent with our pricing," she said.
Morrisons is striving to fight back on price after losing ground to the German discounters. As part of the drive some 1,200 products were reduced in price.
Morrisons has faced a torrid time with pressure from discounters continuing to impact sales. In June, the grocer revealed it was planning to make 2,600 redundancies from its store management structure after posting a like-for-like sales drop of 7.1% in its first-quarter results.
This week the retailer revealed it was extending opening hours both in the morning and the evening in a bid to boost sales.