Morrisons has appointed former Tesco executive Gary Mills as group retail director as new boss David Potts continues to reshape his senior team.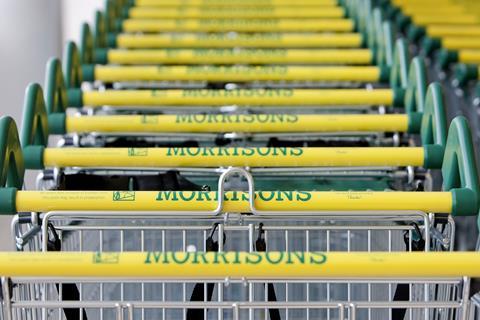 Mills, who was formerly in charge of Tesco's Northern Ireland business, will take up the position on August 1. He replaces Martyn Fletcher, who was among a clutch of five directors that departed the grocer following Potts' arrival in March.
Morrisons revealed in March that Fletcher was leaving his role alongside group customer marketing and digital director Nick Collard, group property and strategy director Gordon Mowat, group logistics director Neal Austin and convenience managing director Nigel Robertson.
Trading director Casper Meijer and HR director Emily Lawson have also left Morrisons since that flurry of departures, and Potts drafted in former Tesco, Asda and B&Q man Darren Blackhurst as the grocer's new commercial director.
Tom Richardson has also been hired as meat category director after joining from Coles in Australia.
Mills has 30 years of retail experience. He started his career at Stewarts supermarket in Northern Ireland – the chain that was acquired by Tesco in 1997.
He went on to hold a host of senior positions with the supermarket giant, including retail director for convenience and retail director for the North and Northern Ireland. Mills left Tesco earlier this year as part of a restructuring programme under chief executive Dave Lewis.
Potts said: "We are making good progress in shaping a Morrisons team that will listen to and work hard for customers. I am looking forward to working with a highly capable team that is a combination of home-grown talent and experienced professionals."