New Morrisons chief executive David Potts is to slash the price of 200 everyday products including bread, milk and butter.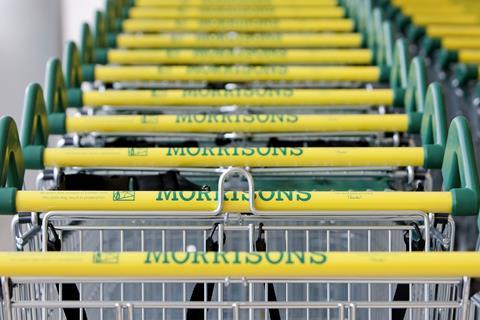 The first cuts under Potts will mean prices of branded and own-brand items are reduced by up to a third this week.
Potts said: "We want to be the best value retailer – offering customers the best price for good quality British products. Today we've reset some of our prices so that our cupboard essentials will be amongst the lowest on the market."
Four pints of semi-skimmed British milk will be cut from £1 to 89p, while a 12-pack of free range eggs will be reduced 11% to £1.69. Hovis Original Wheatgerm bread will be cut from 75p to 59p and cans of Heinz Mum's Own spaghetti bolognese will be reduced 26% to £1.29.
IGD data revealed that price is the most significant motivator behind supermarket choice and since 2014 the grocer has made 1,665 price cuts with an average reduction in price of 16%.
Morrisons also plans to simplify its promotions by grouping same-priced products together and introducing new point of sale signage in-store.
Morrisons' like-for-likes fell 2.9% in its first quarter under Potts, but Kantar WorldPanel data reported the grocer has returned to growth for the first time since December 2013, while sales drop across the other big four supermarkets.