McColl's has reported an improvement in first-half earnings despite a 1.9% slip in like-for-like sales.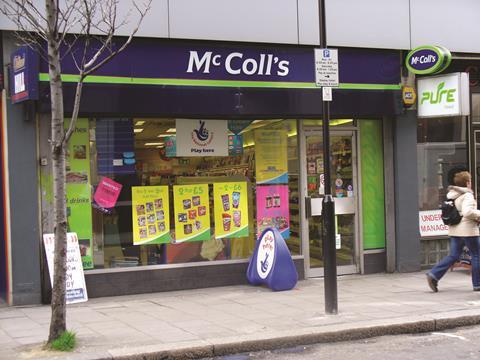 First-half pre-tax profits of £7.6m, after £4m loss last year
Like-for-likes slip 1.9%
Boss admits it has been a "very challenging period" for sector
The convenience store and newsagent operator revealed pre-tax profits of £7.6m in the 26 weeks to the end of May, compared with a £4m loss in the same period last year.
Like-for-like sales in food and wine and premium convenience were flat, while like-for-likes in newsagents and standard convenience fell 4.7%.
Chief executive James Lancaster described it as a "solid" performance in "what has been a very challenging period for the sector".
He added: "Whilst overall like-for-like sales were down 1.9%, sales have held up in those of our stores that have benefited from conversion to either premium convenience or food and wine formats.
"This demonstrates the strength of our business development strategy and we will continue to grow market share in our convenience offering."
McColl's said it acquired 25 stores in the period and converted another 16 newsagents to a food and wine format. It now has a total of 837 convenience stores.
Lancaster added: "We are on track to achieve our stated objective of 1000 convenience stores by the end of 2016."