Marks & Spencer has made a number of senior appointments to its food team as food managing director Stuart Machin aims to transform the division.
M&S' food arm aims to improve its commercial operations as part of a strategy to "protect the best and modernise the rest" of the food business.
Machin has brought on board former Tesco commercial director George Wright to head trading and the supply chain. As well as his Tesco experience, Wright has previously worked for Coles Supermarkets, John Lewis and Unilever. He will join M&S Food in late 2019.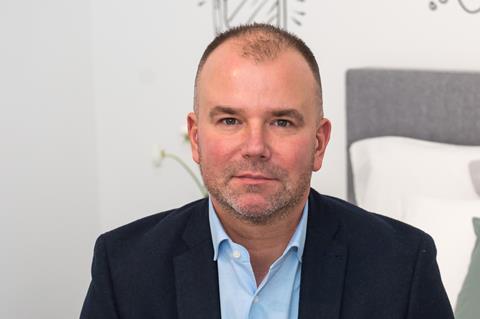 M&S has rehired April Preston, who has recently been leading the transformation of Harrods' food hall, as product development director. She starts next month.
Machin said: "I am determined to use a mix of great internal talent and impressive new hires to build a winning team to transform M&S Food into a winning business. A team geared up for change and united in their common love and passion for creating great-tasting, quality food for our customers. Having the right leaders in place is our first step in the early stages of this transformation plan."
Other members of the food leadership team will be Paul Willgoss, M&S' technical director who has 23 years' service; Neil Adams, recently appointed to the new role of food transformation director; Sharry Cramond, food marketing director; and Nick Hewitt, food finance director.
Katharine Haenelt has been appointed to the new role of head of trading for meat, fish, poultry and dairy – a key category for M&S Food.
Alongside the new arrivals are a number of departures including product development director Cathy Chapman, famous for being 'the inventor of the ready meal', who joined M&S in 1975 and transformed how Britain ate with products such as the chicken Kiev.
Food trading director Stuart Forder and food supply chain and logistics director Syd Reid will both leave early next year.
Machin said: "I'd like to thank Stuart and Syd for their significant contribution to M&S and wish them well for the future. I'd also like to pay tribute to Cathy Chapman. From transforming the fresh ready meal market with the chicken Kiev to developing so many award-winning ranges and products, Cathy has pioneered food that has shaped the palettes and tastes of Great Britain. We will miss her enormously, though she will continue to be a great friend to M&S."