Majestic Wine has unveiled its largest-ever investment in pay, taking the basic rate for store staff to at least £10.60 an hour.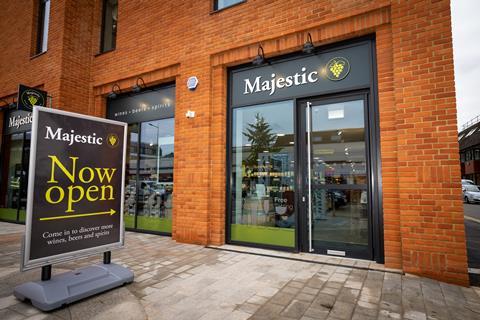 The retailer has unveiled a new pay structure that will also recognise retail staff's wine qualifications and experience, as well as the revenue of the store in which they work.
The new rise is an average increase of 6.7%, alongside an additional £250 bonus for their efforts over the last year.
The new structure means that, along with the base pay rate increase for staff, Majestic store managers can earn up to an extra £11,700 per year on top of their base salaries.
Staff will also retain the previous ability to earn uncapped bonuses based on their store's performance against sales targets.
The changes will come into effect from April 1, 2023.
The news comes as the board decided against taking a pay rise themselves this year, for the second consecutive year.
The money retained will instead fund salary increases for staff at the retailer's Watford support centre and distribution centre in Hemel Hempstead, both in Hertfordshire.
Majestic Wine chief executive John Colley said: "We are aware that it has been an increasingly challenging 12 months for our colleagues, with the rising cost of living impacting all of us as individuals, and the cost base of the Majestic business.
"These have been key considerations for the board over the last few months as we looked at the best way to reward our colleagues for their ongoing dedication and hard work.
"The restructuring of the pay, reward and recognition structure in our retail business marks the biggest investment we have ever made in store colleagues since the company was founded.
"The pay structure will not only help our people through current cost-of-living pressures, but also creates a scheme that gives all store colleagues the opportunity to earn more, learn more and progress their careers at Majestic."