Lidl plans to release a range of traditional Scottish Highlandwear on January 15 to help customers celebrate this year's Burns Night.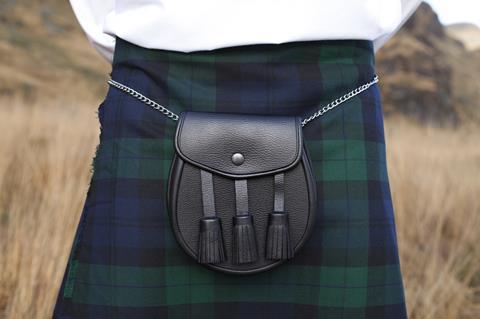 The discounter will roll out the range across all of its 610 UK stores following a successful pilot carried out in Scotland in which the pieces sold out within a couple of days of release.
The range includes a Men's 8 yard kilt available in two tartans for £29.99, men's Ghillie shirts for £11.99 and a leather sporran for £9.99. In another first for Lidl, there will also be kids' bagpipes available to purchase in three tartans for £12.99.
Lidl non-food buying manager Josie Stone said: "This fantastic range, at unbelievably low prices, will give everyone the chance to celebrate Burns Night in proper Scottish style, whilst showcasing Scotland's proud heritage and traditions.
"Highlandwear can often be unaffordable to many, costing hundreds of pounds, so it's great to be able to offer a real 8 yard kilt for under £30."
From January 15 the retailer will also be promoting a range of Scottish food products throughout its UK store network. The promotion will include Ben Bracken Blended Malt Scotch Whisky Aged 12 Years for £17.99, and McKechnie Jess Finest Scottish Haggis for 99p.