Lord Myners outlined his proposals to reform The Co-operative Group structure this week after slamming it as "not fit for purpose".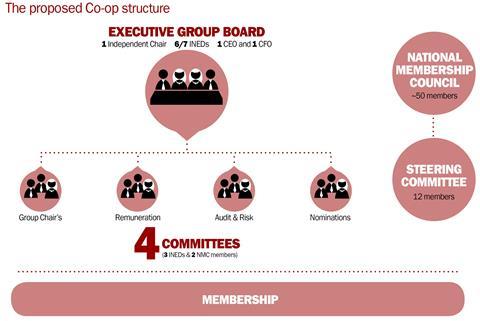 The existing governance structure has been labelled as "discombobulating" by Myners, who has outlined the following reforms in the report:
To produce a "highly competent and qualified" group board with independent non-executive directors who possess the "skills and experience needed to exercise leadership".
To ensure that, without compromising the effectiveness of the group board, genuine co-operative values and principles are protected.
To ensure that as a customer-owned organisation, the tangible benefits of membership are not deliberately restricted to a tiny and potentially quite unrepresentative body of elected members.