From a chink of light at the end of the inflationary tunnel to the market share gains of discounters, Tesco boss Ken Murphy shared his thoughts on the state of play in UK grocery.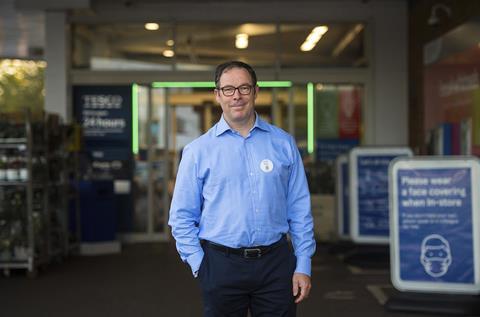 In a financial year dominated by the cost-of-living crisis, Tesco reported a 6.1% fall in profits to £2.49bn, despite a 5.3% increase in group year-on-year sales to £57.6bn.
Even though the expectation is that earnings will be flat this year, Murphy was bullish about the results. He said that Tesco was now "the most competitive we have ever been" having "fundamentally repositioned our value proposition" last year.
Murphy set out his expectations for the coming months on some of the key issues facing the grocery sector and consumers.
Mixed picture on inflation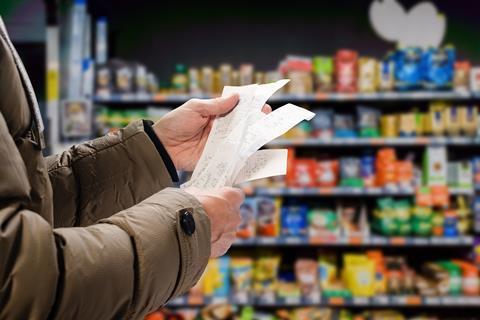 Having been the first grocer to slash the price of milk since May 2020 this week, a move that has been followed by competitor Sainsbury's today, Murphy said that Tesco was beginning to see inflation in some categories – such as oil and grains – drop off.
While that might represent some chinks of light for consumers in the ongoing cost-of-living crisis, Murphy also said that was being offset by increases in other categories such as rice and protein.
"We're expecting inflation to continue, certainly through the first half of year," he said. "But we are expecting it to moderate as we lap last year's inflation. We are seeing some commodity prices starting to come down, but there are others which are still inflationary.
"Clearly, the whole industry and the supply chain will have some locked-in inflationary pressures through higher energy costs and wage inflation."
Supplier showdown
While Murphy wouldn't be drawn on headline inflation across Tesco's products other than to say it was "dramatically below" the most recent Kantar figure of 17.5%, he insisted that the grocery giant was doing everything it could to keep prices as low as possible for customers.
That has inevitably bought Tesco into conflict with some of its suppliers, with stories emerging of rifts over pricing.
Murphy said that Tesco achieved its "highest level of supplier satisfaction to date" but wasn't afraid of having "direct conversations" about delivering value for customers.
"We've worked closely with our suppliers to provide them with the support they need at this critical time," he said.
"However, at a time when we have been focused on mitigating the impact of inflation, we also haven't been afraid to have direct conversations when necessary, in the interest of our customers."
Nectar nuisance?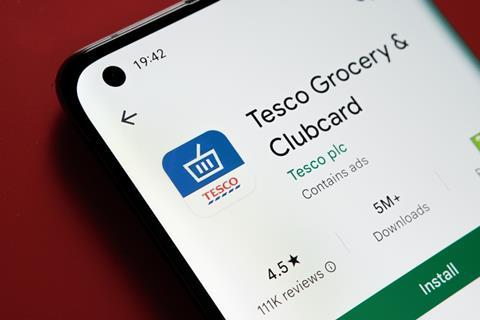 Murphy was also asked whether he was concerned about the proposed changes being made by Sainsbury's to its Nectar scheme by offering Nectar Prices to bring it more in line with what Tesco has done with Clubcard in recent years.

Under Murphy's tenure, Tesco has made Clubcard central to its entire strategy – integrating discounts into online and in-store purchases to drive loyalty.
This focus on Clubcard helped drive active members over the financial year to nearly 21 million UK households, generating more than 50 million transactions a week.
In response, Sainsbury's this week announced a major overhaul of Nectar points – offering customers up to half price on hundreds of products in stores and online as part of its new loyalty initiative.
Shore Capital analyst Clive Black says Sainsbury's shift "demonstrates the necessary further evolution to the group's loyalty programme" by offering both in-store and online rewards.

Murphy didn't appear phased by Sainsbury's latest challenge though. While not mentioning Nectar specifically, Murphy likened such membership schemes to a racing car, saying it's easy enough to own one but harder to learn how to drive it.
"Owning a racing car is only step one. Step two is how you drive it. And what we've accumulated at this stage is a lot of experience in terms of customer behaviour, what customers are looking for with personalisation and personalisation at scale."
Discounter decline
Murphy also questioned whether the hitherto inexorable market share march of the discounters would continue forever.
The most recent Kantar data for March showed that Aldi achieved a record 9.9% share for the period, while Lidl advanced to 7.1%.
While Murphy admitted that "conditions favour them right now" and they'd been "putting down a lot of space", he said Tesco was in a strong position to see them off.
"With regards to the discounters, nothing in life is inevitable. We're really, really competitive now on a very, very large part of the range. That means customers don't have to worry about paying more when they shop at Tesco."
Online resilience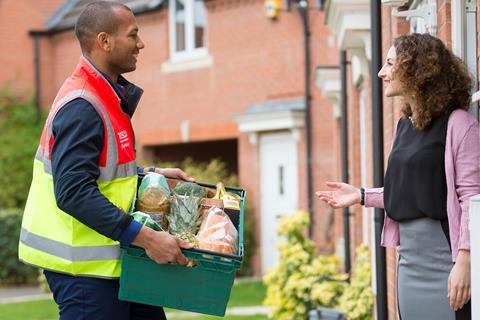 While scaling ecommerce was a focus of many grocers during the pandemic, the flight to online has reversed since the end of rolling lockdowns and the beginning of the cost-of-living crisis.
However, Murphy said that Tesco's online business was proving very resilient and had actually returned to growth in the third and fourth quarters of last year – another string to its bow that the discounters don't offer.
"We're increasingly a very convenient way to shop, as evidenced by the fact our online business has proven so resilient," he said.
"We started pre-pandemic with an online business that was worth about £3bn, now it's worth £5.5bn and we've retained many of the customers we won during the pandemic because it's great value."