Iceland has backed its brand ambassador Stacey Solomon after she was axed from the shortlist for Celebrity Mum of the Year.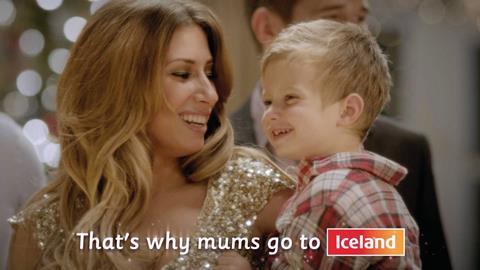 The face of Iceland has been axed from the shortlist for Celebrity Mum of the Year 2012 by sponsors Foxy Bingo after she was pictured smoking while pregnant.
The frozen food retailer had to drop former mum of the year Kerry Katona from its adverts after she was pictured taking cocaine in 2009.
But Iceland executive director for people and customers Nick Canning said the retailer remains "fully supportive" of Solomon.
He said: "Stacey has proved to be very popular with our customers over the last 18 months. We understand she deeply regrets the embarrassment she has caused with her recent actions but we are also aware that she has significantly reduced the number of cigarettes she smokes.
"Stacey tells us she is seeking medical advice to help her stop smoking and we remain fully supportive of her during this present time and going forward."
The I'm A Celebrity Get Me Out Of Here winner told Retail Week last year that she shops regularly at Iceland and is said to have contributed to the retailer's recent strong performance.