Holland & Barrett, which is owned by Russian-linked investment group LetterOne, may be in talks to acquire struggling grocery chain Planet Organic and other assets, Sky News has reported.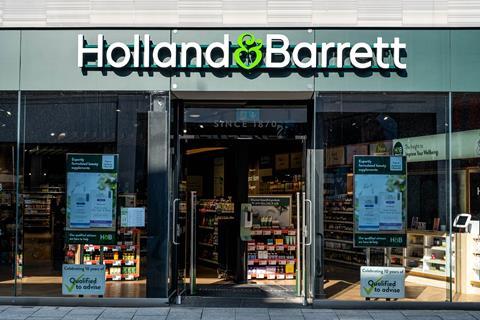 LetterOne is among the last few buyers who remain interested in the Planet Organic brand after it appointed City advisers to explore a possible sale of the business.
The grocery chain reported losses of £2.5m in 2020, increasing to £3.4m in 2021, and an almost 8% fall in revenue to £37.6m in the year to August 28 2021.
According to City sources, Holland & Barrett's interest lies in Planet Organic's brand and intellectual property rather than its portfolio of 13 stores.
A last-minute rescue deal is likely to lead to job losses among Planet Organic's workforce of 360 people.
Planet Organic's chief executive George Dymond told staff last month that sales had taken a hit and were not back to pre-pandemic levels.
"While we have taken every possible action to improve our position, including additional investment from our existing shareholders, we have so far been unsuccessful in raising sufficient funds needed to support the business and the growth plan," he said.
"I want you all to know how very sorry I am that we are in this position – I am conscious that this will be a very uncertain time for you all."
Sign up for our daily morning briefing to get the latest retail news and analysis