Frozen food retailer Heron Foods has recorded a rise in sales but a drop in pre-tax profits, as higher operational costs hit the grocer.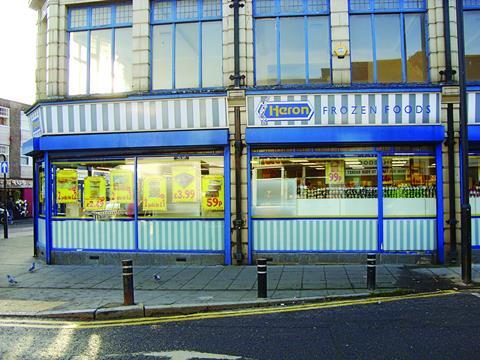 In the year to December 25, the Hull-based retailer reported a pre-tax profit of £7.1m, down from £7.7m in 2009. Sales grew 4.9% to £148.2m.
In documents filed at Companies House, the retailer said it had continued to perform well in the past 12 months despite "competitive trading conditions on the high street".
Costs rose in the period, driven by the increasing prices of fuel and electricity. Heron Foods also paid down debt by £10.2m over the past year and said that it would continue to pursue this strategy.
The retailer said its distribution centre and head office in Melton, east Yorkshire, which opened in 2009, would enable it to reduce costs and expand the business significantly in the medium term.
Heron Foods, which currently has about 160 shops in the North and Midlands, said that in 2010 it had been "actively managing its property portfolio to drive footfall and turnover".
Heron closed some unprofitable stores in the period and relocated others to "more favourable locations". It said it "intends to continue opening new stores whenever these become available".
Frozen food retailers including Heron Foods, Iceland and Farmfoods have largely benefited from the recession and Heron, which sells frozen, chilled and grocery products, acquired about 20 former Woolworths stores in 2009 to signal a new expansion phase.
However, Retail Week Knowledge Bank director Robert Clark said that sales at Heron Foods would have to be seen as "a little disappointing". He noted: "With higher energy costs and the absorption and conversion of the former Woolworths stores, a rise in costs was inevitable. However, I had anticipated sales for 2010 would be well above £150m."
Privately owned Heron Foods was established by the Heuck family. The retailer did not return calls.