The highest levels of food inflation on record drove overall shop prices to fresh highs during the ongoing cost-of-living crisis in March.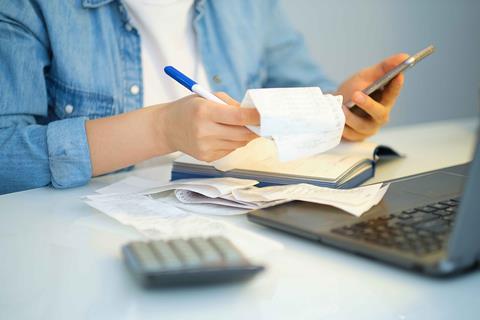 Food inflation accelerated to 15% in March, up from 14.5% in February – above the three-month average rate of 14.5% and the highest inflation rate in the category on record, according" to the latest BRC-NielsenIQ Shop Price Index.
Fresh food inflation accelerated to 17% in March, up from 16.3% in February.
Ambient food, by comparison, hit 12.4% over the period, up from 12.2% in the previous month.
This drove overall shop price inflation to 8.9% in March, up from 8.4% in February. This was above the 8.4% three-month average rate.
Non-food inflation also rose to 5.9% in March, up from 5.3% in February – also hitting a fresh high.
British Retail Consortium (BRC) chief executive Helen Dickinson warned that food inflation was still to peak, particularly with the rising cost of sugar impacting the coming Easter period.
"Shop price inflation has yet to peak. As Easter approaches, the rising cost of sugar coupled with high manufacturing costs left some customers with a sour taste as price rises for chocolate, sweets and fizzy drinks increased in March.
"Fruit and vegetable prices also rose as poor harvests in Europe and North Africa worsened availability, and imports became more expensive due to the weakening pound.
"Some sweeter deals were available in non-food as retailers offered discounts on home entertainment goods and electrical appliances.
"Food price rises will likely ease in the coming months, particularly as we enter the UK growing season, but wider inflation is expected to remain high.
"Retailers continue to work hard to keep prices, particularly of essentials, as low as possible by expanding value ranges and offering discounts for vulnerable groups.
"Government must also minimise oncoming regulatory burdens as these will serve as a drag on investment and will ultimately contribute to higher prices for UK consumers."
Get the latest grocery news and analysis straight to your inbox – sign up for our weekly newsletter