Frozen food specialist Cook is set to launch a subscription service later this month, following a successful trial of the new scheme.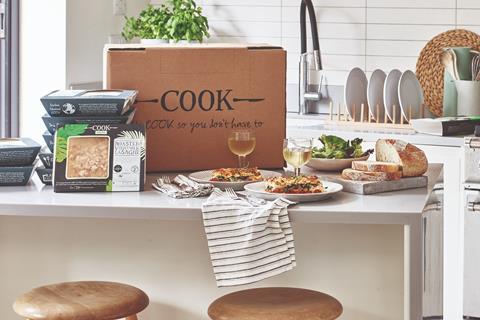 Retail Week can reveal the subscription service will be launched on May 23 as part of Cook's Home Delivery offering. Customers will be able to set up an automated home delivery option for meals from as often as once a week to a minimum of once every two months.
Cook customers will be able to repeat or edit orders, push deliveries back, change frequencies and cancel orders.
Founder Ed Perry said the subscription service differed from competitors because it was based on convenience, rather than discounted prices.
"We don't feel we need to do that," he said. "Customers can try Cook food by popping into a shop or buying one item on our no minimum order, free click and collect service.
"As people are busy, the benefits of a frozen, fully flexible, no ties subscription is that there really is no waste. If you haven't eaten what's in the freezer or don't have room for more, just push the next delivery date back."