Online will have a much smaller impact on grocery shopping than is expected, former Sainsbury's chief executive Justin King said today.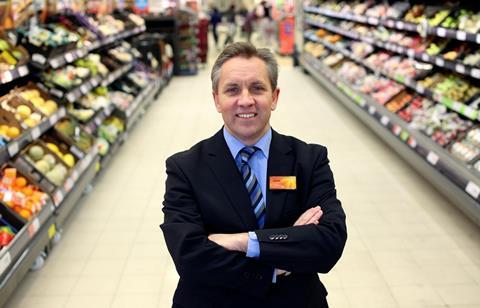 Speaking at the JDA FocusConnect conference in Barcelona today, he said: "The in-store experience will be much more resilient for much longer than every forecast currently has it.
"There's a deeply depressing idea that we are all so convinced that the in-store experience is so shit that online is going to win. Shouldn't we all be focused on making the in-store experience so brilliant that there's nothing to fear?"
"Online is a functional solution, not an emotional solution, for most customers"

Justin King
He added that, with 95p out of every pound in grocery still being spent in-store, he questioned whether the grocery sector would reach an online tipping point.
"I'm struggling to see the tipping point. I'm struggling to see that it's really captured the public's imagination. Online is a functional solution, not an emotional solution, for most customers."
He added that the area within grocery that had seen the biggest cash growth over the past five years was convenience, and suggested UK grocers think about "fishing where the big fish are".
He said whatever new technologies come along, the customer needs to be retailers' first consideration. "If every decision that you make aims at its heart to do a better job for the customer, you will never go far wrong."
Focus on customer
In an interview with Retail Week, King added that focusing religiously on customers is something new Tesco boss Dave Lewis is likely to do.
The Sainsbury's boss embarked on a listening exercise when he first started at the grocer, receiving responses from 250,000 shoppers on what they thought of the brand.
"Sainsbury's, when I joined, had some deep-seated problems and Tesco clearly has now. I would be really surprised if someone with Dave Lewis's background did anything other than start by asking his customers what he needs to do.
"We asked a million people and got 250,000 responses, and they gave us a pretty decent to do list."
But he added the answer for Tesco is likely to be very different to Sainsbury's 10 years ago.
"It's a mistake to characterise them in the same way, because of the passage of time. Whatever was the right thing to do 10 years ago is pretty unlikely to be the right thing to do now. The solutions and problems are not the same, and the market is different."