Former Sainsbury's boss Justin King faces prosecution in Egypt in a fresh twist to the saga that has engulfed the grocer's doomed expansion into north Africa.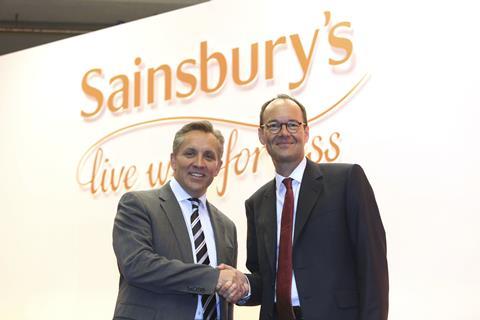 Yesterday it emerged that the retailer's chief executive, Mike Coupe, had been sentenced to a two-year jail term in absentia after being found guilty of embezzlement.
Sainsbury's "strongly refuted" all the allegations and said Coupe had not been made aware of the court proceedings, which took place back in September.
But today The Times reported that King, who was Coupe's predecessor as Sainsbury's chief, was convicted of the same offence last year and handed a three-year jail term.
King's conviction for "breach of trust" was overturned on appeal in February, but the public prosecutor in Egypt has since filed a fresh application to review that acquittal.
A Sainsbury's spokeswoman said: "Like Mike, Justin King did not work for Sainsbury's at the time of the business deal that resulted in these allegations. Each of these cases have been unsuccessful or dismissed on appeal by the Egyptian courts.
"We have been given no reasoning as to why and on what grounds the public prosecutor has decided to challenge Justin's acquittal."
The hearings on the convictions of King and Coupe will be heard separately.
Coupe was forced to fly out to Egypt on Sunday to attend an appeal hearing alongside Sainsbury's executives and security staff. Failure to do so would have been seen as "confirmation of his conviction", Sainsbury's said.
But the hearing was then adjourned until Sunday May 3, when a Sainsbury's delegation will return to the country. It is not yet known whether Coupe himself will attend the rescheduled hearing.
Egyptian nightmare
The cases have been brought against the pair by Amr El Nasharty, the man who founded an Egyptian supermarket business in which Sainsbury's invested in 16 years ago when it expanded into the country.
The retailer bought an 80% stake in Egyptian Distribution Group (Edge) in a move led by another former Sainsbury's boss, Dino Adriano.
Sainsbury's retreated from Egypt just 18 months after setting up shop, facing a boycott of its stores in Cairo and Giza and nursing losses of £100m. It sold its shares in Edge back to El Nasharty.
But the supermarket giant has since faced numerous compensation claims from El Nasharty. He claims that Coupe and King both attempted to seize cheques related to Edge's bankruptcy.
According to Sainsbury's, El Nasharty bought the joint venture from the UK retailer in 2001 but paid the grocer with cheques that bounced.
'Impossible' allegations
Coupe is alleged to have attempted to seize the cheques last July, which the grocer said was "an impossibility".
Sainsbury's said in a statement yesterday: "This relates to a historic commercial dispute in which Mike Coupe had no involvement and we strongly refute all the allegations.
"Mike Coupe was not employed by Sainsbury's at the time of the original business deal in 2001 and has never met the complainant.
"When Mr El Nasharty bought our interest in the Egyptian joint venture we had with him in 2001, he paid us with cheques that were dishonoured. Mr El Nasharty is now claiming that Mike was in Egypt on July 15, 2014 and seized these cheques, which is an impossibility.
"Mike Coupe was in London carrying out his normal duties that day. In September 2014 Mike Coupe was convicted, without notice of the proceedings against him and in his absence, in an Egyptian court. We have taken all necessary steps to appeal against these groundless claims and will continue to do so.
"This process is being handled by our legal team and we do not anticipate it having any material, operational or financial impact on the company."