Supermarkets recorded their first sales growth in a year last month as Easter products helped drive demand.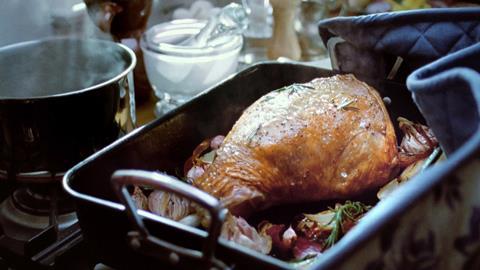 Sales by value edged up 0.7% in the four weeks to March 28 year on year, according to Nielsen figures. The increase was driven by the Easter build-up kicking off earlier this year than last.
The grocery sector has not experienced sales growth since Easter 2014, when sales rose 5.4%.
But Nielsen's UK head of retailer and business insight Mike Watkins cautioned that the grocery market is still tough and that shoppers are spending less than they used to.
"Consumer spend continues to be impacted by a combination of record-low food inflation and supermarkets' competitive pricing policies – good news for shoppers but not retailers, whose margins are continually under pressure," said Watkins. "However, the outlook for the next three months is more positive than we've seen for some considerable time."
Sales volumes increased 1.5% – the fourth consecutive year-on-year rise. Food prices fell 0.9% in the four week period, particularly impacting dairy, which suffered a 3.5% decline in sales values.
All the big four suffered declines in sales in the period, Nielsen found. Sales at Asda fell 1.7%, and at Tesco they dropped 1.1%. Morrisons and Sainsbury's were both down 0.6%.
Aldi's sales surged 17.9% and Lidl's jumped 10.8%.
| | Market share March 2015 | Market share March 2014 | % sales change |
| --- | --- | --- | --- |
| TESCO | 27.5% | 28.1% | -1.1% |
| SAINSBURY | 16.0% | 16.3% | -0.6% |
| ASDA | 15.7% | 16.2% | -1.7% |
| MORRISONS | 10.7% | 10.8% | -0.6% |
| ALDI | 6.2% | 5.3% | 17.9% |
| CO-OPERATIVE | 5.4% | 5.4% | 0.2% |
| LIDL | 4.9% | 4.4% | 10.8% |
| WAITROSE | 4.3% | 4.2% | 2.8% |
| MARKS AND SPENCER | 3.1% | 3.1% | 3.6% |
| ICELAND | 2.1% | 2.2% | -0.9% |