Poundland has until May 8 to decide if it will pull out of its bid to acquire 99p Stores, or face a detailed probe from the competition authorities.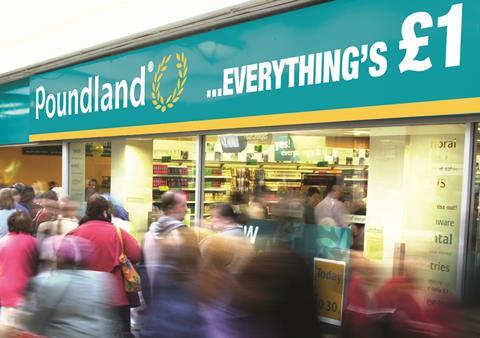 An initial probe by the Competition and Markets Authority (CMA) found that the £55m takeover, first revealed in February, could worsen the position for shoppers in 80 shopping areas across the UK, due to a potential "reduction in quality", fewer promotions and store closures stemming from a lack of competition.
Poundland, whose annual sales have hit £1bn, earlier this month asked the CMA for a three-week suspension to give it more time to decide which route it would take. The CMA granted the suspension, which started on April 17.
Two scenarios are now possible before next week's deadline – either Poundland will withdraw from the deal, or a so-called 'Phase 2' CMA investigation will kick-off. A full CMA investigation would be led by a group of "independent panel members" supported by CMA staff.
Poundland chief executive Jim McCarthy previously said he was "surprised and disappointed" by the initial findings of the CMA while observers slammed the watchdog for being out of touch with reality, arguing that the deal was likely to increase competition rather than dampen it.