The Co-operative Group has confirmed that it has hired a new chief financial officer, but cannot reveal their name due to confidentiality clauses.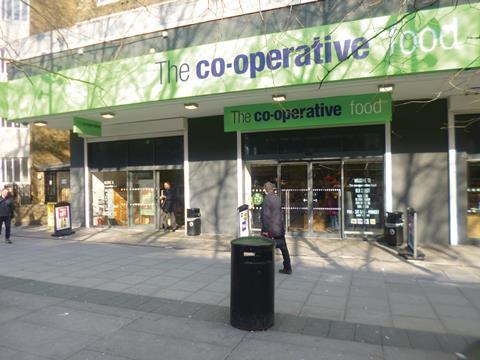 The retailer said in an internal announcement that it would share details of the appointment in the coming weeks. Until then the role will continue to be covered by chief operating officer Pippa Wicks.
Chief executive Richard Pennycook revealed the grocer's new chief information officer as Simon Bourne who has been covering the role on an interim basis until now. He will take up the permanent position with immediate effect.
"Simon has done an amazing job covering the role for the past 10 months, and fought off stiff external competition for the permanent role," said Pennycook.
Meanwhile, two executives – Nick Folland and Claire Davies – will leave the business after its annual general meeting in May.
At present Folland heads up membership, marketing, corporate communications and public affairs, while Davies is the Co-op group secretary. Pennycook said the two roles will be restructured to "reflect the needs of the new governance arrangements", with Folland's role being split into two roles.
The Co-op will recruit for a new chief membership and marketing officer, while a director of communications has already been hired and named as Jon Church, who joins next week from Coles in Australia.
The group secretary role will be split into group secretary and council secretary, and recruitment has already begun.
New chairman
The job moves came a week after the grocer revealed former Asda boss Allan Leighton was named its first independent chairman.
As non-executive chairman Leighton will work with the board and council members to rebuild the Co-operative Group.
Leighton is being brought on board to modernise and professionalise the business after it suffered a period of crisis that included chief executive Euan Sutherland quitting and a massive deficit in its banking arm.