C-store specialist the Co-op has unveiled plans to expand its delivery trial with Just Eat to 1,000 stores as it eyes up 30% of the UK's online convenience market.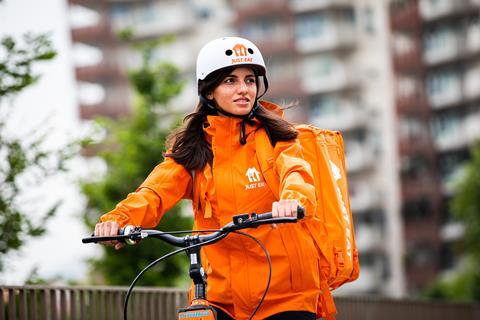 The Co-op estimated that more than 80% of the UK population will be able to access its groceries online by the end of 2023 through a mixture of third-party partnerships and its own coop.co.uk website.
It has been a rapid expansion for the tie-up between the grocer and Just Eat, which was only announced on a trial basis in December 2022.
Ecommerce is a key part of the turnaround plan unveiled by Co-op chief executive Shirine Khoury-Haq and online revenues grew 24% last year.
Over the last six months, the c-store specialist has expanded its use of Starship autonomous delivery robots in the areas of Bedford, Cambridge, Milton Keynes, Northampton, Leeds and, most recently, Greater Manchester in March.
Chris Conway, Co-op ecommerce director, said: "Co-op is combining its physical and digital routes to market stores to further expand and grow its online reach."
"With our stores located in the heart of local communities, closer to where our members and customers live and work, we continually look to create increased flexible options online."
"Our partnership with Just Eat continues to go from strength to strength, enabling Co-op to deliver further online choice with increased ease, speed and convenience, whenever and wherever our members and customers choose to shop with us."