Booths has recorded a fall in profits and like-for-like sales as the upmarket northern grocer invested in its store estate and battled competitive food market conditions.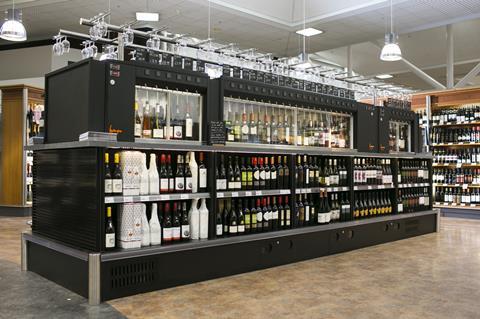 The retailer's operating profit fell to £6.4m in the year to March 31, a drop from £9.5m the previous year, according to accounts released to Retail Week.
Like-for-likes slipped 1% while total sales rose 2% to £279m. EBITDA fell to £14.5m from £17.9m the previous year.
The grocer is acting to differentiate its offer from Waitrose and Sainsbury's as its larger rivals fight it out on price.
Booths forecasts a "robust Christmas trading period" following investment in its 29-store portfolio, including a modernised logo and rebranding of its own-label offer.
Chairman Edwin Booth pledged to "put the soul back into shopping" through the revamped offer.
He said: "Last year we focused on the rebranding of our estate as well as investing in our Booths-branded products, which we believe are the best in the industry.
"We want to put the soul back into shopping. Shopping can and should be a pleasure. Selling top-quality produce served by first-class assistants was the aim of the first Edwin Booth. That ethos still resonates 166 years later."
The retailer's investment programme included new signage, merchandising and navigation.
Booths has also revamped a pilot store in Knutsford, Cheshire, featuring a wine sampling machine that allows customers to taste from 64 wines as well as an expanded in-store bakery offer and extra space given over to premium frozen lines.
The store also offers a service to carrying customers' shopping to their cars.
Last month, Booths acquired its Preston-based fresh produce supplier Sharrocks to complement its existing fresh meat, coffee roasting and tea blending operations.
During the year, the grocer opened a new store in Milnthorpe, south Cumbria, which it said has "enjoyed strong sales".