Barclaycard is developing an app that allows shoppers to transform their smartphones into "pocket checkouts" by scanning barcodes using the phone's camera.
The "Grab+Go" app links up to a customer's Barclaycard to enable retailers and customers to cut out the checkout process.
It is aimed at customers buying low-value products and once the products are scanned users can pay for them with a single click, while the receipt is stored in the app.
A high street retailer is reportedly set to pilot the technology next year. Barclaycard workers are already trialling the technology at the firm's Canary Wharf headquarters.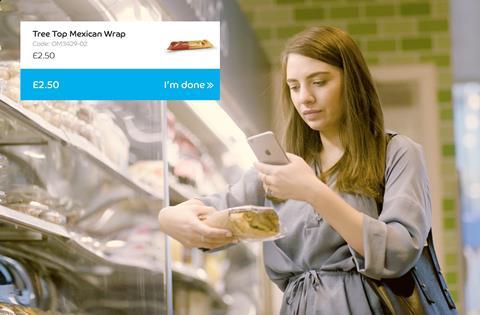 Barclaycard director of design and experimentation Usman Sheikh said: "One of the key customer frustrations with shopping is the time spent queuing to pay for items they want to buy – especially when they are in a hurry.
"We've developed Grab+Go to streamline the shopping experience by removing the need to physically check out every time you want to buy something.
"An important part of this trial will be getting feedback from colleagues, as well as the operators in the staff restaurants, to further develop the product and proposal."
News of the development follows on from Amazon revealing a trial of checkout-free shops, which use facial recognition technology and sensors to track what customers are buying.