September's like-for-likes have risen at the fastest rate since January 2014 owing to the inclusion of the late bank holiday in the month's figures.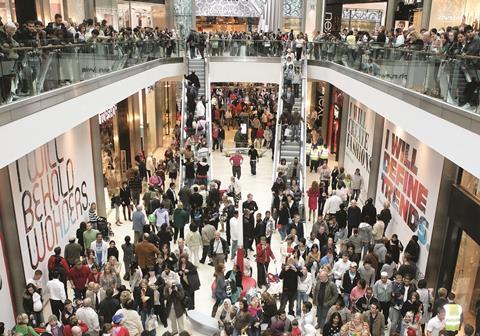 Retail sales increased 2.6% on a like-for-like basis over the month compared with September 2014, when sales fell 2.1%, according to the BRC-KPMG Retail Sales monitor.
On a total basis, sales were up 3.9%, which is the fastest growth since January 2014, excluding distortions such as Easter sales.
Non-food sales rose 3.1% driven by strong back-to-school sales and a seasonal change in the weather. Both had a positive impact on sales for the period, particularly in clothing and footwear, meaning the latter recorded its best performance since March 2014.
Total food sales were flat over the month but had a 0.2% rise over the three-month period to September, which is its best performance since July 2014. Retailers reported an increased demand for party food, on the back of the Rugby World Cup and a rise in sales of items for home baking.
Furniture was the month's best performing category with its fastest growth since April 2014 also thanks to the bank holiday. It is also the best performing category on a three-month and 12-month basis.
Meanwhile, sales of household appliances also saw growth compared with a decline in August, while home accessories saw a six-month high, with cooking and dining products seeing a bounce from students stocking up for university.
Non-food online sales grew 14.2% in September compared with 8.2% a year earlier.
Analyst reaction
Helen Dickinson, chief executive of the British Retail Consortium, warned the bank holiday shift has positively distorted the figures.
She said: "September was a bright month for overstated retail, with the strongest sales performance since January last year, excluding Easter distortions. However, sales growth was boosted by the August bank holiday, which fell in this period as opposed to August last year, shifting back to school sales into September, so such strong growth is likely to be overstated."
KPMG head of retailer David McCorquodale said top line trends had been inflated but he added that data across the three months from July to September showed sales had bounced back across all categories, suggesting a stronger finish to the British summer.
He added the grocers will be hoping the positive impact of the Rugby World Cup continues despite England's early exit.
He said: "Moving into the final quarter of 2015, retailers will be keeping a watchful eye on Christmas with the launch of festive campaigns starting to whet consumers' appetites and Black Friday expected to be big again."