Asda has vowed to improve standards of its home delivery service after an investigation slammed the level of hygiene in its fleet of vans.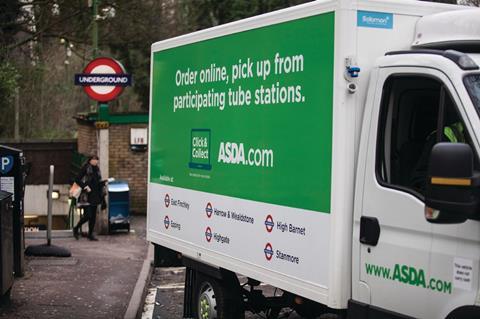 A probe by the BBC Watchdog programme, sparked by "several" complaints by members of the public, found that six out of ten deliveries made by the supermarket giant was dirty.
Watchdog tested bacteria levels on crates used on 10 different deliveries, processing samples in a Government-accredited microbiology lab.
Results revealed that only one of the crates was deemed to be of satisfactory cleanliness.
Extremely dirty
Three out of the 10 crates were acceptable and three were dirty, carrying the same level of bacteria as a kitchen floor.
One crate was very dirty and the remaining two crates were extremely dirty – the equivalent of the levels of bacteria in a kitchen bin.
Watchdog sent a reporter to work as an undercover driver for one Asda store, where he filmed a manager telling him that the only process in place to clean dirty delivery crates at his store was a broken hose.
On the Watchdog episode, to be screened tonight, one employee reveals he wears gloves at work because of his concerns about catching an illness from the dirt.
'Mould, squashed fruit and maggots'
A second whistleblower sent photographs of mould and squashed fruit on crates and alleges that they are used to deliver food to nurseries and nursing homes.
An Asda customer from Shropshire claims that she discovered maggots in the cat-food box in one of her deliveries.
Asda admitted it had fallen short of the standards its customers expect and has already taken action.
Taking action
The grocer said it has deep cleaned every home delivery van and has rebriefed its staff on cleaning and food safety rules.
An Asda spokeswoman said: "Our customers expect and deserve the highest standard of service. We haven't lived up to this, but our customers can trust us to take complaints seriously and do the right thing to resolve them.
"Although some of our policies and procedures have not been followed in these six stores, we have taken immediate action to permanently improve standards across all our home shopping services."