Asda has pledged to extend its investment in product quality, complementing its established credentials on price.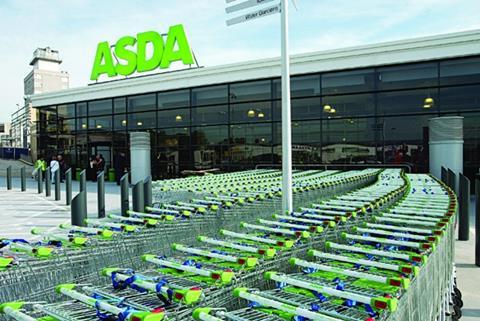 Asda has already invested £100m in the programme and, as it delivered quarterly results on Tuesday, it said it would inject a further £27m to improve quality across its fresh meat and produce categories.
The retailer's decision to invest further in quality improvements across its fresh food business is aimed at further boosting sales of key meat and fish lines.
Last year Asda spent the £100m invested in the programme on revamping its core own-label food range. Kantar Retail director of retail insights Bryan Roberts said that the focus on quality made sense.
He said: "Asda seems a confident business at the moment and they recognise the need to invest in and promote their quality proposition."
Roberts added that the Chosen By You mid-tier, own-label programme, introduced as part of the drive to quality, would make a difference in the medium term.
Asda posted adjusted like-for-likes up 0.8% for the three months to March 31 excluding VAT. Unadjusted for the timing of Easter, like-for-likes rose 0.1%. Doug McMillon, chief executive of parent Walmart International, described the performance as "solid".
The impact of Easter this year and the royal wedding will be covered in the next quarterly update in August, but sales were said to have been "strong" during the run of bank holidays.
Of the acquisition of 147 stores from Netto, McMillon said: "We expect to complete the in-store conversions this year, investing more than £100m and creating more than 1,500 jobs."
Asda has also launched the Asda Tech trade-in service for second-hand gadgets such as mobile phones, sat-navs, digital cameras, MP3 players and portable games consoles. From June, larger electronic goods such as laptops and tablets can also be traded in.