Big four giant Asda has launched a fresh wave of price cuts, less than two weeks after it last slashed prices, Retail Week can reveal.
The Walmart-owned grocer will cut the price of more than 40 fresh produce lines by an average 18%, following its decision to lower prices on more than 1,000 products on 9 September.
The cuts come as new boss Sean Clarke, who was parachuted in from Walmart's Chinese business in June to succeed his namesake Andy Clarke, bids to transform Asda's fortunes.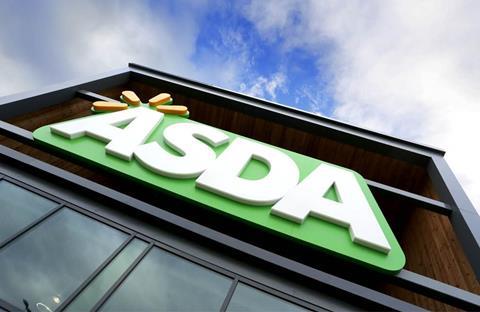 The grocer has suffered amid an onslaught from the discounters and the green shoots of recovery displayed by Tesco and Morrisons since the golden quarter.
The latest figures from data firm Kantar showed Asda once again leading a continued drop in sales at the big four, with sales falling 4.5%.
Asda's last update showed sales plummeting 7.5% during its second quarter to the end of June – its worst-ever quarterly sales performance.
Accounts published at Companies House earlier this month revealed that sales had slipped from £23.2bn to £22.4bn in the year to December 31 2015, although pre-tax profits rose 5.9% to £974.9m.
Implementing further change
The cuts are not unexpected, with many in the industry on high alert following the comments by Walmart international boss Dave Cheesewright, who insisted during the US retail titan's shareholders week in June that Asda would shift its focus from protecting profit to growing market share as it bids to mount a fight back.
This fresh wave of cuts will see Asda customers find cheaper prices on 40 key items from today, both online and across its 624 stores.
Maris Piper potatoes will be £1.70, down from £2 while the cost of loose peppers will drop by a third to just 40p. Leeks will go from £1.25 to £1.
Asda has also introduced in-store promotions offering a selection of five fruit and vegetable product at 50p for a standard size pack.
The first offer encompasses fresh pineapples, grapes, plums, pears and apples.
Chief merchandising officer Andrew Moore said: "This is a meaningful investment in genuinely lowering the price of the fruit and veg that our customers want to buy for their family every week.
"We know that great value and fresh produce are at the top of our customers' shopping list. We're committed to improving the value and quality of our customer offer and this investment is a demonstration of our promise to continue to listen and take direct action."