Woolworths Australia has launched what is believe to be a phantom own brand – a private label with no reference to Woolworths on the packaging.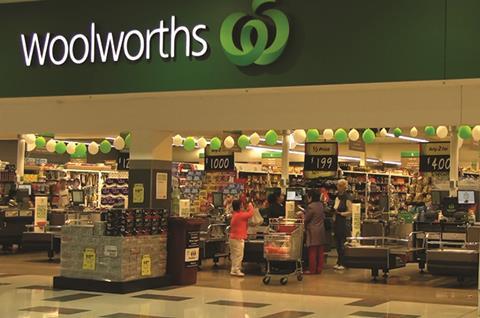 The move would mirror discount operators such as Aldi, who offer numerous own brands in such a manner. The range, dubbed Hillview, launched in stores at the end of July and has a no-frills design, suggesting it will be keenly priced to compete with its discount rival.
The beauty of these types of ranges is that Woolworths can create a quality perception – by effectively creating a new brand – but remain keenly priced.
This is a stark departure from Woolworths' previous own-brand strategy and suggests it is having to rethink its approach in light of the expansion of Aldi in Australia.
It comes as mainstream grocers in Australia struggle to compete with Aldi, which is undercutting them on price.
Aldi provokes a reaction
Aldi Australia has also been exceptionally adaptable, effectively introducing its most mainstream discount concept ever. Its stores Down Under are more like a mainstream supermarket than in any other country it operates in – although it is making moves in Europe to take its shops in a similar direction.
The launch indicates the impact that Aldi can have on a market it enters and then expands in.
Looking at other markets where Aldi has had a presence for much longer – the UK, for example – the shift by mainstream operators to trial phantom brands first came in 2008, when Tesco attempted to become Britain's biggest discounter.
As part of this campaign, the supermarket giant launched an array of new private labels, all of which bared no reference to Tesco.
It took this concept a step further earlier this year with the launch and roll-out of its seven Farm brands, which again do not feature the Tesco logo.
What happened in the UK years ago is now only just starting to affect Australia – probably because Aldi didn't have the scale to have such a wide-ranging impact on the market until now.
Hats off to Woolworths for branching out and trying something new, though the launch is more of an indication of Aldi's success and its impact on the Australian market, than a proactive move by Woolworths.