BHS and Holland & Barrett are among a number of non-grocery retailers plotting expansion into food. Retail Week examines the growing market.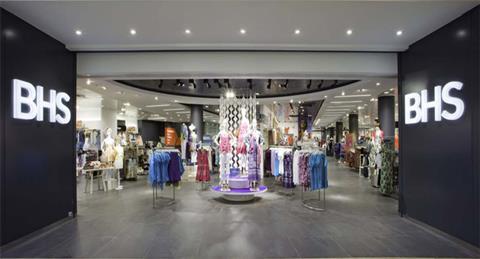 The grocery sector is enduring seismic changes driven by intense competition and changing shopping habits. The big listed grocers have had billions wiped off their collective market value in the past 12 months as they slashed prices and faced structural challenges that spooked investors.
So why are an increasing number of non-food retailers entering what has become a bitterly fought and gruelling market? And how are they approaching it?
BHS signed a deal with food wholesaler Booker this week to expand its convenience food offering to a further 20 stores after a successful three-store trial. The food areas in its stores will cover 2,500 sq ft and will offer 3,000 lines from Walkers crisps and toilet tissue, to chilled chicken breast fillets, frozen food and alcohol.
BHS chief executive Darren Topp said the deal marks the "start of a new journey for BHS. We aim to surprise consumers with an expanded range of products and services and to return this iconic and very British brand to the hearts of people across the country".
Meanwhile, health retailer Holland & Barratt has expanded its food offer from nuts and energy bars to food to go and fresh products in its new More format in Chester. It has also launched a 'free from' food range aimed at allergy sufferers, including gluten and dairy- free items. By the end of the year it aims to stock 3,000 'free from' items.
The retailer is offering a range of hot and cold vegetarian and vegan food including sandwiches, jacket potatoes, pies, burgers and hot dogs as well as chilled food to take home.
The two follow other non-food retailers including WHSmith, which has introduced a food to go offer as well as coffee shops in some stores, and Poundland and 99p Stores, which have ramped up their food offerings since the recession, the latter even sells frozen goods.
Top-up shopping
Andrew Stevens, senior food and grocery analyst at Verdict, says with a growing demand for top-up shopping and smaller basket sizes there is no reason why a non-grocer cannot tap into the growing convenience market.
"You don't have to be a specialist," he says. "Boots proved it can get quite a bit of traction from its meal deals as it saw a demand for smaller baskets and picking up on the move.
"It's a big opportunity for retailers to benefit from regular consistent footfall"

Andrew Stevens, Verdict
"You can use it to bring customers into your stores, topping up on non-food products while they're there – a couple of pints of milk and a loaf of bread while going around, you're milking those existing customers and getting as much out of them as you can."
Stevens says department stores have traditionally reaped rewards from installing a food offer, highlighting John Lewis and Selfridges.
"It's a big opportunity for retailers to benefit from regular consistent footfall and it does make sense to have at least a limited food range tailored to your customer," he says.
And he believes Holland & Barrett is cleverly playing on its healthy living reputation with its new offer.
He says: "The mainstream retailers do try to tap into the healthy living side of things, but they're so reliant on standard food and grocery they aren't as able to dedicate as much time and effort as Holland & Barrett, which has a far more niche health food offering."
Value retailers could steal share
Stevens says value retailers such as Poundland are also well placed to steal market share from the grocers because they already offer a wide range of products.
"Household cleaning, beauty, ambient food – this is what the discounters are very good at, but it's the chilled food where they're lacking," he explains. He says that without a large-scale supplier such as Booker on board, selling chilled is costly and logistically difficult.
IGD Senior retail analyst of multichannel Sarah Coleman notes that convenience and discount channels are merging in a report titled Gunning for Growth in Convenience. "As the channels continue to blur, think less about 'pre-assigned' formats and more about what the shopper is looking for on different occasions," she says.
"Across the convenience channel, we are seeing more and more focus on shopper missions."
However, Stevens warns that general merchandisers must be careful when expanding into groceries "because the margin you get on food is a lot less than non-food products". He notes that retailers such as BHS may have success but it won't enjoy huge amounts of scale.
If general merchandise retailers want to take a slice of food market they will need an airtight strategy.
While the challenges are substantial, if non-food retailers can adapt to new shopping habits and give consumers another reason to enter their stores they will join the list of businesses stealing share from the big four.