As the countdown to Christmas ticked into December – and political uncertainty continued to swirl – two schools of thought appeared to emerge among grocery retailers.
The first was that consumers would put the UK's Brexit troubles – and any financial worries – momentarily behind them, and treat themselves in the same way they usually do when it comes to festive food.
Shoppers would purchase more of a grocer's premium ranges, or perhaps even trade up to more 'upmarket' retailers such as Marks & Spencer and Waitrose to purchase certain important food items.
The second was that 2018 would culminate in a value Christmas. Shoppers, spooked by ongoing political turmoil and the uncertainty it has created around their own personal finances, would tighten their belts and shun premium food ranges when filling their Christmas baskets.
It is the second scenario that appears to have played out.
Downtrading
Morrisons boss David Potts said shoppers became "increasingly savvy" and "cautious" over the festive season. As a result, growth within its Best premium ranges was slower than in "the prior two or three years", as spend on food items was more "broadly" split across its good, better and best tiers.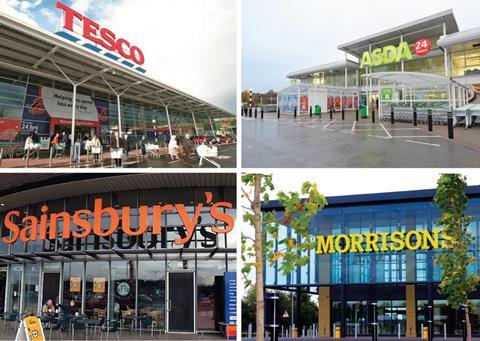 It was a similar story at Sainsbury's. The grocer's chief executive Mike Coupe suggested shoppers were "downtrading", rather than treating themselves to the same extent they did in previous Christmases.
"In effect, we saw people downtrading and being more careful in the items that they bought, which meant the average item price was lower than we would have expected," Coupe admitted.
Although Coupe did not break out sales of Sainsbury's Taste the Difference ranges during the golden quarter – a brand that usually comes into its own over Christmas – growth within the brand is understood to have slowed considerably year on year.
Tesco chief executive Dave Lewis, however, refuted suggestions the consumer psyche had switched and sparked a shift away from premium food products.
Britain's biggest grocer enjoyed its healthiest Christmas increase in like-for-like sales in the UK and Ireland since 2009, registering a 2.2% uplift.
"If I were to look at customer behaviour inside Tesco, and if I look at the growth in Finest at the same time as the growth in Exclusively at Tesco, I can't say that I see this particular change in pattern," Lewis said.
"It has always been true that customers are very value conscious, particularly at Christmas time, but I can't point to a difference in this year's Christmas trading to last year's."
Despite seeing festive sales growth slow to just 0.3% on a like-for-like basis, Waitrose boss Rob Collins agreed. "We introduced 500 new or improved lines this Christmas, a lot of which were at the premium end of our offer, and almost without exception, every one of those lines performed strongly.
"The key for us is about making sure our innovation is market leading and, if it is, our customers will indulge," he said.
Sainsbury's struggles
Perhaps then it was a lack of such innovation at 33 Holborn that left Sainsbury's "lagging" behind its main rivals at Christmas, as Shore Capital's head of research, Clive Black, put it.
Can shoppers really Taste the Difference at Sainsbury's any more, particularly after Tesco, Morrisons and the discounters put the pedal to the metal in such a major way on quality?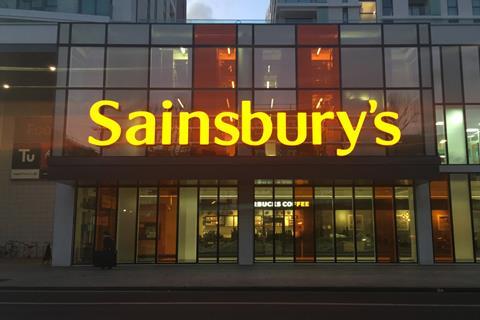 The answer, arguably, is no. The position Sainsbury's once held as a go-to grocer for most shoppers across the UK at Christmas has been under serious threat for a number of years as its closest competitors closed the gap on premium.
The fact that like-for-like sales, including VAT, fell 1.1% during the 15 weeks to January 5 suggests Sainsbury's let that mantle slip in 2018.
But allowing the quality gap to close somewhat has been far from Sainsbury's only issue.
Availability issues continue to haunt it, despite claims from Coupe towards the end of last year that the problems were put to bed in the wake of a busy summer.
Coupe is right to point out that it is "inevitable" gaps will appear on supermarket shelves during such a peak trading period, but Sainsbury's was guiltier than most of allowing this to happen – both during the summer and ahead of Christmas.
"We have noticed that Sainsbury's had poor availability and wider store standards for some time now," Black says.
He said that was "concerning", particularly when Sainsbury's shoppers tend to be "wealthy and arguably more discerning about standards than the mid-point for the British population".
As far as the three listed members of the big four are concerned, Sainsbury's certainly emerged as the loser at Christmas.
Its proposed merger with Asda – and the synergies that would come with it – could provide the remedy to some of its problems. But with the fate of that merger sitting on the proverbial knife edge, Coupe and co have much to ponder heading into the new year.
Discounters dwindling?
While the state of play among the big four has been laid bare by this week's updates, the picture as far as the discounters are concerned is not so clear.
Lidl is yet to reveal how it fared but rival Aldi's selective Christmas update has been taken with a rather large pinch of salt. In the aftermath of Christmas 2017, the discounter reported a 15% rise in total sales during the month of December.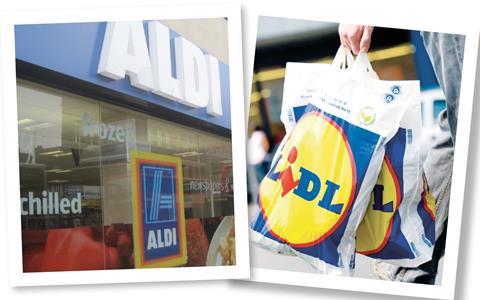 This week, it provided only a weekly figure – a 10% uplift in the week to December 23, 2018 – but insisted sales across the wider month were "broadly in line" with that crucial Christmas week.
Between them, Aldi and Lidl opened more than 100 new stores in 2018. Some onlookers, therefore, have speculated that Aldi's like for likes only just crept above flat during December.
Whether or not that is the case, the relentless expansion of the discount duo undoubtedly continues to leave a mark on the big four.
According to the latest data from Kantar Worldpanel, two-thirds of consumers shopped at Aldi or Lidl at least once during the 12 weeks to December 30, giving them their highest ever combined Christmas market share of 12.8%. With hundreds more stores in the pipeline between now and 2022 that share of the market is only set to increase.
But suggestions that shoppers have already started to tighten their belts – and warnings that the UK could be heading for a downturn post-Brexit – should serve as further warnings to mainstream grocery players.
Since the UK fell into recession in 2008, Aldi and Lidl have become mainstays in the shopper psyche.
The discount duo's market share stood at 5.5% in December that year, a level they failed to collectively top until Christmas 2012.
But in the following years, their chunk of the market has grown exponentially, expanding their ranges and investing in more premium lines to woo new demographics and change the face of Christmas grocery shopping.
Sales growth has inevitably slowed after the initial boom.
Aldi toasted sales spikes well in excess of 20% during four consecutive Christmases between 2011 and 2014. Lidl's growth, in comparison, jumped into the late teens.
Such numbers may be a thing of the past as the discounters close in on saturation point in the UK, but their relentless landgrab will continue until they reach their store targets.

The big four will have to fight even harder in the coming years to protect their sales and customer bases, particularly in the hotly contested Christmas market, ensuring that service, availability, quality and innovation all hit the standards their shoppers expect.
Sainsbury's struggles at Christmas illustrate the price paid for failing to do so.