Aldi is set to recruit an additional 100 British suppliers in 2022 following its commitment to increase spend with British suppliers by £3.5bn a year by the end of 2025.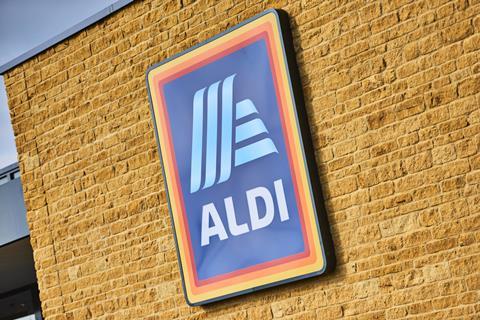 Aldi spent £9bn with UK suppliers last year, with the supermarket now aiming to increase the number of products it sources from local suppliers across all of its product categories.
At present, Aldi's entire range of fresh meat, eggs, milk and butter comes from British suppliers, with more than 40% of fresh produce also sourced locally.
In September, Aldi pledged to invest £1.3bn into the UK market over the next two years, with plans to add an additional 100 stores to its existing portfolio of 920 supermarkets.
The expansion plans will create 2,000 new jobs next year, following the addition of 7,000 permanent roles filled over the past two years.
This store expansion strategy is also set to widen the number of opportunities for suppliers to provide goods for seasonal ranges in store, as well as permanent listings.
Chief executive Giles Hurley said: "We are incredibly proud of our support for British suppliers and excited for our supply chain partners to grow with us.
"That's why we're now on the lookout for even more British suppliers to add to our current partnerships, helping to create even more jobs as well as new opportunities for these businesses."