Aldi has extended its partnership with the British Olympic team by pledging to sponsor it beyond the 2024 games in Paris.
The German discounter, which became the first official supermarket partner to Team GB in March 2015, has revealed the deal will continue into a third Olympic cycle – making it one of Team GB's longest-serving partners.
As part of the tie-up, Aldi and Team GB will continue working on the discounter's 'Get Set to Eat Fresh' initiative, which launched in 2016.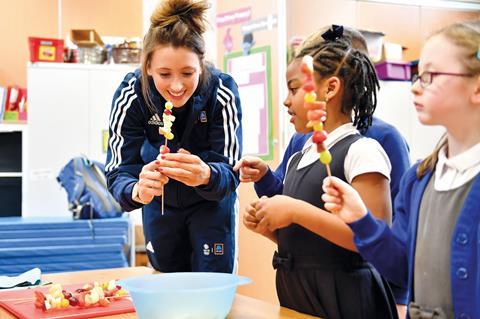 Since the initiative begun, Aldi said it has helped more than 810,000 five- to 14-year-olds eat healthier food. Aldi is aiming to reach 1.2 million young people by the Tokyo Olympics in 2020.
The supermarket chain will also continue with its 'Homegrown Heroes' programme.
Aldi UK boss Giles Hurley said: "We're incredibly proud to continue supporting Team GB on its road to the Tokyo 2020 Olympic Games and, with this new agreement, all the way to Paris 2024.
"Our continued partnership with Team GB reinforces our commitment to Britain, which will see us open 1,200 stores by 2025 so that even more people can have access to fresh, healthy food at affordable prices."
Bill Sweeney, chief executive of the British Olympic Association, added: "We are delighted to extend our partnership with Aldi through to 2025. They are a prime example of a strong relationship through commitment, collaboration, creativity and longevity. We share a common passion for high performance and excellence as evidenced by their continued business growth in the highly competitive UK grocery market.
"Their commitment to Paris 2024 and beyond is a statement of confidence in what has been achieved to date and what we can achieve together in the coming years through continued innovation and the development of existing projects."