From Next and Marks & Spencer to the Black Friday bonanza, Retail Week's new report explores what Christmas 2019 tells us about retail's future.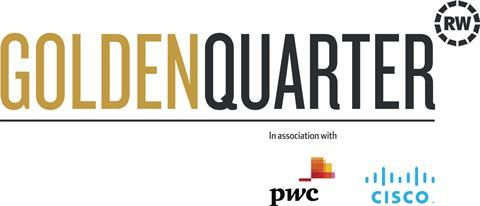 This Christmas was far from vintage for retailers and the lacklustre performance was a bitter pill to swallow for many.
Shoppers can no longer be relied on to splurge at Christmas and retailers must work even harder to get people spending on festive treats and feasts.
It is more important than ever for retailers to learn from the trends of the pivotal golden quarter to make sure they are in tune with what consumers want and are delivering it.
Retail Week's new report, Your Complete Guide to Christmas 2019, in association with PwC and Cisco, picks out the big trends of the festive period and learnings from the retailers who won and lost this Christmas.
Below, we've highlighted one of the biggest takeaways from the golden quarter but you can view all of the trends, for free, here.
Lesson 1: Getting Black Friday right
One of the trends we delve into is how to get Black Friday right. The discounting bonanza on November 29 overtook Christmas to become the biggest shopping week of the year, according to the BRC.
It might be big, but it is an event many retailers fail to get right.
Morrisons chief executive David Potts admitted that not running promotions hit the retailer as it did not benefit from the "halo effect", and hinted the grocer would reverse its decision for Black Friday 2020.
"Black Friday overtook Christmas to become the biggest shopping week of the year, according to the BRC"
Meanwhile, despite M&S potentially losing out on sales, chief executive Steve Rowe is determined to keep his powder dry in order to preserve price integrity at the business.
Perhaps Next's approach is the way forward. The retailer first moved away from its stance of not discounting outside its end-of-season Sale in 2017, when it launched its first Black Friday Sale. However, while it took part in 2019, there was a very limited amount of stock included in the promotion.
By advertising its participation, Next benefits from the Black Friday footfall – in both the physical and online worlds – and hopes to entice shoppers to buy full-price items. It's a tactic that worked this year as Next's full-price sales jumped 5.2% in the nine weeks to December 28.
The big challenge of Black Friday this Christmas was the late timing and ensuring it did not cannibalise full-price sales of gifts.
With Black Friday 2020 also falling late in November, it's a challenge retailers will face once again this year.
Being strict with cutting off promotions after Cyber Monday and adding newness to the offer following the event can help entice shoppers into store and preserve margin.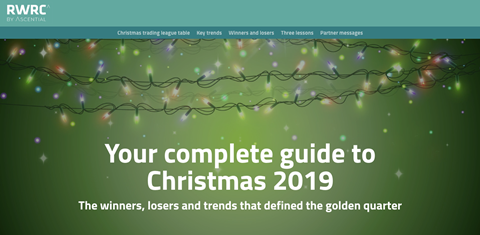 For more lessons from the golden quarter 2019, access your free report today to find out:
Who tops retail's Christmas trading league table 2019
The trends that shaped Christmas
The festive winners and losers.