Specialist retailer Toys R Us suffered a profit plunge of 27.1% last year.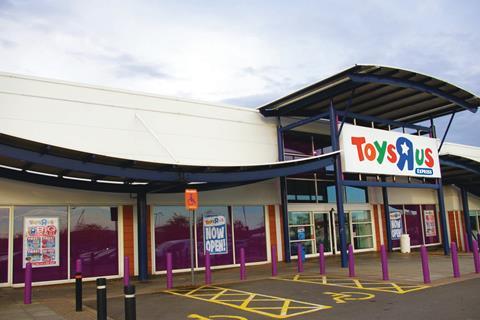 The retailer's profit before tax plummeted from £30.4m to £22.2m, accounts filed at Companies House showed. Turnover also fell in the year to January 29 by 8.3% to £509.9m.
Operating profit, which Toys R Us directors regard as a key performance indicator alongside sales, slumped by £9m to £27.7m.
Net assets increased by 10% over the year to £17.4m.
Toys R Us opened only one store during the year, in Bradford, bringing the total to 76.
It has opened another three in the in the current financial year and will run three temporary stores over the Christmas period in Chelmsford, Telford and Carlisle.
Roger McLaughlan will shortly join Toys R Us as UK managing director, Retail Week revealed last month.