Model Rosie Huntington-Whitely has extended her partnership with Marks & Spencer with her first fragrance, called Rosie for Autograph.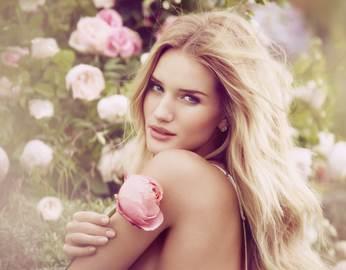 The model first began collaborating with M&S in autumn 2012, with a lingerie collection.
She said: "As with my lingerie collection, I was drawn to the elegance and simplicity of the centifola rose used in the fragrance. A rare, vintage-style flower, it really encapsulates what this fragrance is about to me – a fresh yet mysterious scent, which feels luxurious and sexy when worn."
Huntington-Whitely worked with perfumer Ralf Schwieger to create the modern floral-oriental Eau de Parfum.
The fragrance will launch on January 29 and the range includes a room diffuser and candle set.