Value retailer Poundland has agreed a conditional sale agreement to purchase competitor 99p Stores for £55m, the business revealed today.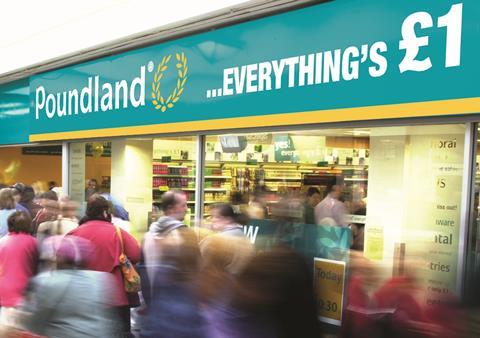 The sale includes 99p Stores' network of 251 stores, trading as 99p Stores and Family Bargains, as well as its warehouse and distribution centre. The acquisition is conditional on the approval of the Conditional Markets Authority.
Poundland chief executive Jim McCarthy said: "This is a good deal for both businesses and will benefit customers and shareholders. Through working together, Poundland will improve choice, value and service for 99p Stores' customers, bringing Poundland's proven know-how and range to 99p Stores.
"We also believe that we can improve the performance of the 99p Stores estate and generate further value for Poundland's shareholders. We look forward to working with the CMA as it undertakes its review."
In the year to February 1, 2014, 99p Stores had sales of £370.4m, underlying EBITDA of £6.1m, gross assets of £91.2m and net assets of £11.2m.
Analysis: How will Poundland's acquisition of 99p Stores impact the discount sector?
1

2

Currently reading

Poundland to acquire 99p Stores for £55m