Poundland boss Kevin O'Byrne is understood to be planning to stay at the value retailer and has the backing of its new owner, Steinhoff.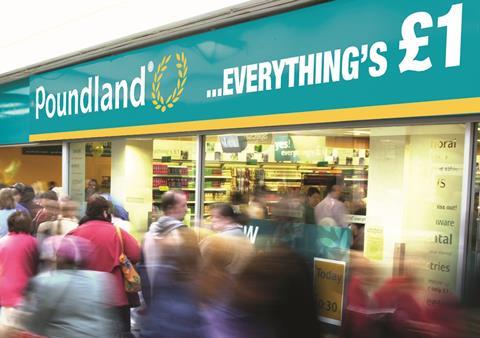 O'Byrne, who joined Poundland as chief executive in July, has told Andy Bond, boss of Steinhoff's Pepkor Europe business, that he intends to remain at the retailer.
The South African conglomerate's £610m takeover of Poundland cleared its final hurdle on Wednesday and the deal is due to officially complete next Friday.
As O'Byrne has only been with Poundland for two months, speculation had been mounting over his future.
"We like Kevin"
However, speaking exclusively to Retail Week today, former Asda boss Bond said: "We like the management team, we like Kevin, we have made it clear we have no intention to do any axe-cutting to the business.
"He's certainly made his intention clear he intends to take it (the job)."
Bond said the first thing he will do when the deal is officially completed is "sit down and have a cup of tea with Kevin".
O'Byrne has a strong retail pedigree, having run B&Q and been a former chief financial officer for Dixons Retail.
Multi-price speculation
Bond declined to comment on speculation that Steinhoff, which is backed by South African billionaire Christo Wiese, would look to make Poundland a multi-price retailer to counteract currency movements.
However, he flagged that Poundland markets itself as "Europe's biggest single price retailer".
On whether Steinhoff would look to introduce elements of its Pep & Co fashion chain into Poundland, Bond said there is "not a clear view on that yet".
Thirty-plus more stores are planned for Pep & Co in the next 12 months. Bond admitted there had been some "obvious errors" during its expansion, but said "the business is now trading in a lot of cases above expectations".
He added: "We would be irrational, irresponsible investors to be opening more stores if we weren't happy with the performance."
On its new discount variety chain Guess How Much!, Bond said it had been doing "super well" in its first few weeks of trading.