Mothercare chief executive Mark Newton-Jones has described Black Friday as "overhyped" and expects it to "moderate" next year.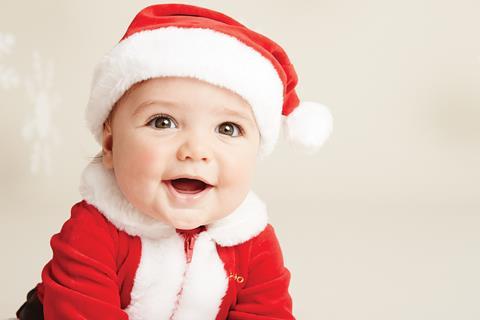 Newton-Jones said Mothercare "didn't participate" in discounting around Black Friday, but did say that it experienced higher footfall.
Speaking to Retail Week, he said: "We did experience higher sales and higher margin over the period. What we didn't do is savagely discount, because you don't need to. Those days are gone now, we operate in a different business."
"What we didn't do is savagely discount, because you don't need to"

Mark Newton-Jones, Mothercare
The childrenswear retailer's turnaround strategy includes repositioning itself as a full-price operator.
He described the images seen on TV around Black Friday as "less than flattering" adding that it's not good to program the consumer mindset to say "don't bother buying at the start of November, don't buy in the first couple of weeks of December – buy in the last week of November and you're going to get heavy discounts. I don't think it's helpful."
Newton-Jones emphasised that when he was chief executive of Shop Direct, the busiest days of the year were the last week of November and first week of December. "Why would you want to say I'll take that footfall and convert it into discounted sales?"
Christmas results
This strategy paid off for Mothercare, with the retailer recording a 1.1% increase in like-for-like sales for the 13 weeks to January 10 and stopped an 800 basis point margin decline over the past three-to-four years.
"We've absolutely been managing this business for cash margin, and we have not been managing it for the sales line. We've been establishing ourselves as a full-price retailer, we discounted less year on year.
"In December we took 20% more of our sales at full price than we did the year before and 10% more at full price in November. We pushed the end of season Sale, which traditionally has happened on the first or second week in December back to Boxing Day, with the exception of a few little discounts here and there around the toy area," he said.
Newton-Jones highlighted how despite macroeconomic uncertainty in Russia, sales grew by "strong double digits" over the third quarter and this has continued into the first couple of weeks of 2015.
"We're all aware that there are economic difficulties there, but we are not currently seeing that flow through. We fully anticipate that there will be difficult times ahead, but we are not experiencing that at the moment," said Newton Jones.
Global sales grew 14.4% as space grew 11% internationally.
International will continue to be a focus for the business, as Mothercare continues to rationalise its estate in the UK, with plans to reveal a series of new territories slated for entry in the coming weeks.
While Newton-Jones would not be drawn on which markets it plans to enter, he said: "There is a programme of prolific opening outside the UK, whilst we're trimming the store estate in the UK as we're repositioning the business."