Greeting card and gifting retailer Moonpig has reported a "resilient performance" for the second half of the year to date, as profits remained flat.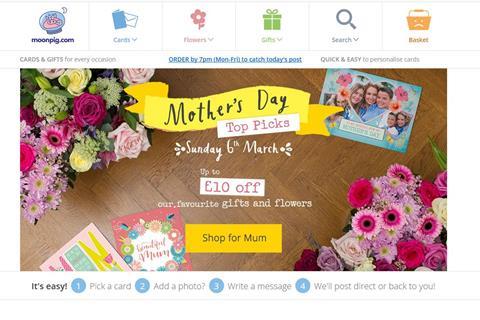 The retailer said its expectations of adjusted EBITDA and group annual revenue were unchanged at £320m for the financial year ending in April 2023.
Moonpig recorded its "largest ever" sales week in the UK ahead of Mother's Day on March 19 and said it remains "confident in the structural growth opportunity in our markets and in the fundamental strength, resilience and agility of our business".
Chief executive Nickyl Raithatha said: "Today's update is a testament to the resilience of our business model, as demonstrated by a record UK Mother's Day. Moonpig Group's leading market positions, strong customer retention, high profitability and robust cash generation equip us to navigate all stages of the economic cycle.
"We are excited to return to revenue growth in the year ahead, underpinned by continued investments in our technology, marketing and operational capabilities. As the clear online leader in greetings cards, Moonpig is well positioned to benefit from the long-term structural market shift to online."
Never miss a story – sign up to Retail Week's breaking news alerts