Online speciality gift retailer Findel has appointed Ian Burke to succeed David Sugden as executive chairman.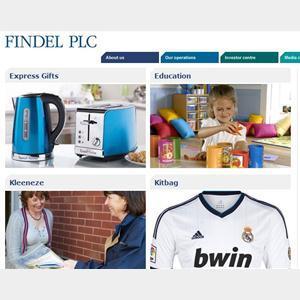 The value etailer has been on the hunt for a new chairman since Sugden expressed his intentions to step down after seven years in the role earlier this year.
Mike Ashley made a failed bid to replace Sugden, and reports suggested former Home Retail chief executive Terry Duddy was at one point in the running for the job.
Burke, who is currently chairman of The Rank Group, will take up his position on January 12. Sugden will depart two weeks later, following a short handover period.
Burke previously served as chief executive of The Rank Group and Thistle Hotels. Prior to this, he was managing director at Holiday Inn Worldwide and Gala Clubs.
Findel senior independent director Eric Tracey said: "Following a comprehensive search process we are pleased to welcome Ian to Findel.
"As the group continues to target further growth, the board is confident that Ian's experience will prove of significant value, especially given his recent role in overseeing the multichannel transformation of Rank."
Burke said: "By maintaining a steadfast focus on the customer, I am confident that there are opportunities for growth in the years ahead."
Findel reported "encouraging" sales amid a 44% drop in pre-tax profits at its interim results.
It said this reflected ongoing investment across the group and "challenging market conditions" at its education arm.