Former Marks & Spencer boss Lord Stuart Rose believes that co-operation between retailers could create new opportunity for BHS, which is being sold by Sir Philip Green.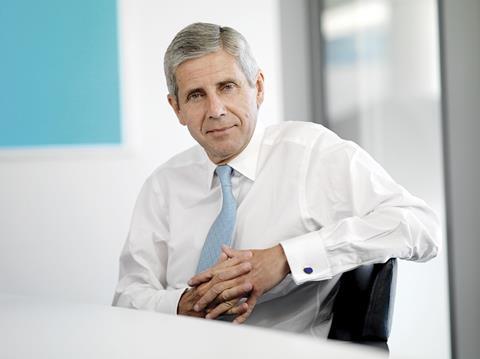 Rose, who is now chairman of Ocado, questioned whether a conventional sale of BHS would appeal but believed there are ways in which such businesses can be reinvented to reflect changes in shopping habits.
Rose said: "I'm probably going to get my head blown off for this, but who is going to buy half a million square feet in city centres?"
"It's really quite difficult – are you going to open a new department store, another food chain or clothing retailer? The answer is no. Somewhere there will be some co-operation where someone will use that space up."
Speaking at the Delivery Conference yesterday, Rose maintained that co-operation will be key to bricks-and-mortar retail in the future, opening the door to entirely unexpected tie-ups. He said competition rules must change to reflect a rapidly changing environment.
He said:. "We are stuck in a model. If you look at the food grocery sector the competition authorities would say [the big] four cannot go into three. But there's so much competition around. There aren't four food retailers, there six – the world's changed.
"The same is true with clothing. There's a plethora of retailers and if your idea as the competition authority is protecting the consumer from A plus B [two retailers merging], the model with which they are protecting the customer is changing. I think the rules will change and we'll see deals you'd never have seen before, so watch this space."
He highlighted Marks & Spencer's Weston-super-Mare store which, he said has a "reasonably good" food offer, but a "pretty ordinary" clothing section.
He said that in such stores it is possible to envisage closing the clothing section, aside from underwear and tights, but offering the best click and collect ordering facilities.
"In the meantime, you make that space a social centre, and a community centre and a place where everybody else's orders come in and you share that with other retailers. I think that's the future.
"We're not going to suddenly have no M&S in Weston-super-Mare, but you are going to see a lot more co-operation among retailers."