The Works' owners are preparing to appoint advisers to explore exit options. Here are the key facts about the discounter.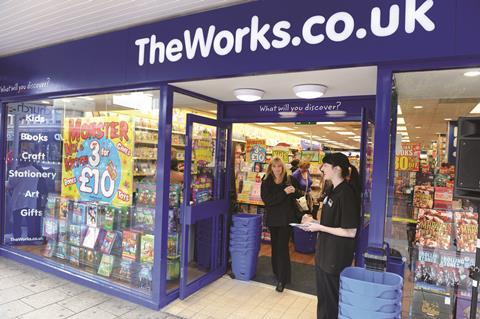 The Works trades from more than 300 UK stores and last year it served more than 24 million customers.
It was founded in 1981 by a husband and wife team and started life as a discount bookseller called Remainders Ltd.
But it rebranded as The Works in 2003 and has since transformed itself from its early days into a family-friendly general discounter, now selling a variety of products across gifts, arts, crafts, hobbies, stationery and toys, as well as books.
Endless acquired the retailer in 2008, teaming up with investor Anthony Solomon, who is now the largest shareholder, to help transform the business.
The Works is led by chief executive Kevin Keaney.
It posted a 5.5% jump in sales to £141m in it year to April 30 as EBITDA surged 47% to £8.2m. It is thought that sales have continued to surge in recent months.
The Works told Retail Week in June that it plans to grow sales by almost 50% in the next three years as it extends its offer beyond its books origins.
Owners Endless and retail entrepreneur Anthony Solomon are understood to be exploring options for exiting the retailer.