Fortnum & Mason has launched a new fully responsive website as it aims to put innovation "back at the heart of the business".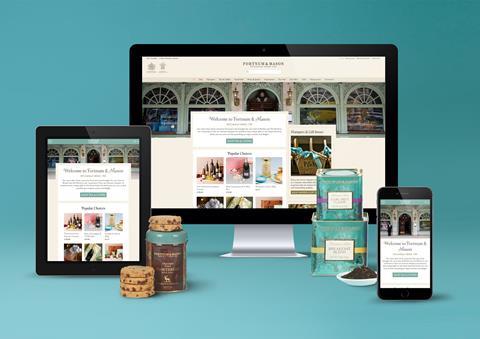 The mobile-friendly website allows the retailer to push editorial content
Online sales up 30% since the website launched
The site cost about £1.2m, while Selfridges' web overhaul cost £40m
The luxury department store has made the website fully responsive, which means it is compatible with all mobile devices.
Fortnum & Mason customer experience director Zia Zareem-Slade said previously the retailer's website was only able to display products, whereas now it can host content that tells the retailer's "rich story".
Zareem-Slade said: "Fortnum & Mason was the first multichannel retailer – it sent goods all over the world when the telephone was first invented.
"This is about Fortnum & Mason being innovative and putting that back at the heart of the business, we are now opening new stores and investing in digital properly."
Rise in online sales
Zareem-Slade described the bounce rate on its previous mobile site as "massive" and said the formatting of the site meant the retailer would not publish any articles on its website, whereas now it is publishing five or six articles a week.
Fortnum & Mason has hired a content manager to deliver the content and is also reviewing its video strategy and exploring how it can integrate the videos it uploads to YouTube onto the new website.
Zareem-Slade said she was very pleased the website cost less than £1.2m rather than "£40m to £50m you hear it costing other luxury groups".
At the end of last year it emerged Selfridges had invested £40m in revamping its website to "future proof" the business.
Fortnum & Mason's online sales have risen 30% since the website launched in February without any additional marketing spend.
The website was built by Red Badger in eight months using Facebook React, open source software provided by Facebook.