WHSmith has recorded an increase in sales at its travel division as it posts flat total group sales for the start of its financial year.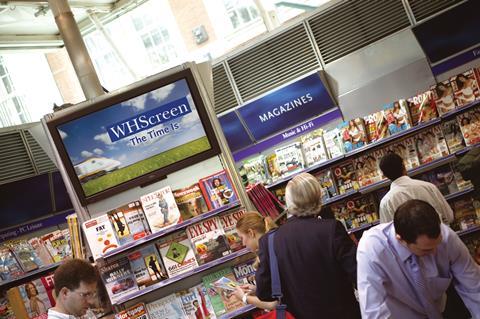 Like-for-likes at WHSmith Travel, which includes stores located in airports and train stations, increased 2% for the 10 weeks to November 8 as total sales at the division rose 7%.
However, like-for-likes across the group fell 1% during the period as WHSmith High Street recorded a 5% dip in total sales and a 4% fall in like-for-likes.
WHSmith reported gross margin increased and cost saving initiatives are on track.
Retail analyst Nick Bubb said the results mark a "red-letter" day for WHSmith following the upturn in like-for-likes at its travel division.
WHSmith believes the new financial year "has started well" ahead of its peak trading period.
Last month the retailer revealed it would return £50m of cash to shareholders via a rolling share buyback programme and as of November 11 it had purchased 600,000 shares and returned £6.1m to shareholders.
WHSmith unveiled the buyback scheme at the same time as it reported full-year pre-tax profits rose 9% despite a 3% like-for-like sales dip for the year ending August 31.