Uniqlo has swung to a profit in Europe for the year after a merger of its UK and French operations helped it double sales.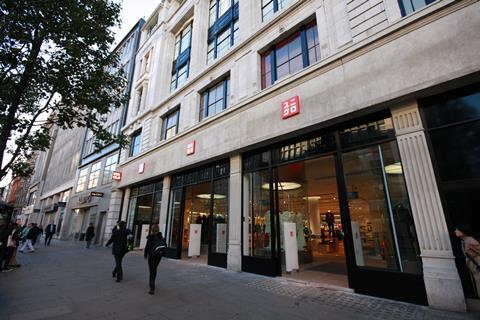 Unilqo posts pre-tax profit of £1.25m
Japanese retailer opened two flagship stores in Berlin and Paris
Retailer is also launching in Belgium with Antwerp store
Uniqlo's European arm swung to a pre-tax profit of €1.7 7m (£1.25m) for the year ending August 31, 2014 from a loss of €3.85m (£2.73m) the previous year. During the same period sales increased 131% from €87.9m (£62.3m) to €203m (£144m). Turnover soared 131% to €203m (£144m).
The sales surge follows the company changing its name from Uniqlo UK to Uniqlo Europe after the merger of the Uniqlo France subsidiary with the UK business, which completed on March 1, 2014.
During the period the company opened a flagship store in Berlin in April last year and the Le Marais district of Paris in May 2014.
Uniqlo also opened two additional stores in France during the year, another store in Paris and one in Marseille.
The Japanese fashion retailer has also been expanding its online operation and during its last financial year it extended shipping to 18 European countries.
Since the end of the financial year two new French stores have opened in September and October 2014, in Paris and Strasbourg respectively.
Uniqlo has also signed a lease for a store in Antwerp, which it expects to open in autumn 2015 after establishing a Belgian branch to the business earlier in the year.
In a statement on Companies House, the directors said they were "satisfied with the performance" of the business' turnover, margin and operation costs "given the economic conditions".
Although the retailer has presented its results in Euros, it is still operating in pound sterling. Uniqlo expects that as its European business grows It will change its financial currency to Euros in the "short to medium term".