Thorntons' sales plunged 11.9% during its first quarter due to fluctuations in its quarterly reporting as it transforms itself into an FMCG business.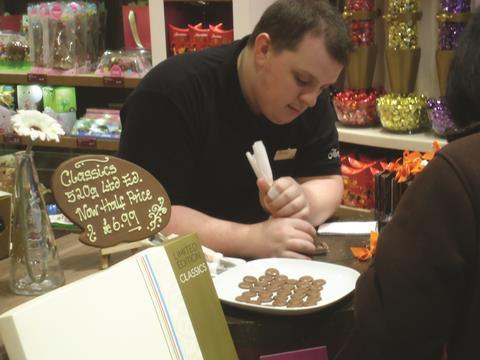 Sales in its retail division fell 10.9% to £20.6m and the FMCG's (fast-moving consumer goods) division sales dropped 12.8% to £20.8m during the 14 weeks to October 4.
Like-for-like sales in its retail business decreased by 3.7% reflecting subdued consumer sentiment and "weakness in footfall" after Easter.
The company has attributed its drop in sales to the timing of orders in its UK commercial channel as part of its transformation into an FMCG business.
Thorntons expects this to reverse in the second quarter and forecasts UK commercial sales will grow in the first half of its year.
However, it has warned growth will be "modest" due to strong comparatives from the year ago period.
Thorntons chief executive Jonathan Hart said: "We anticipated that sales for this quarter would be below last year as a result of the increasingly fluctuating order patterns.
"These fluctuations will become more significant as we continue to grow our FMCG business making quarterly comparisons less meaningful. As we demonstrated last year, these variances do not necessarily affect overall annual performance."
"We remain mindful that the economic situation is still challenging for many of our shoppers and trade customers, although our growth plans do not depend on an economic upturn."
During the quarter, Thorntons closed 12 stores and relocated one and ended the quarter with 249 stores.
Franchise sales in its retail business declined by 19.1% due to the timing of orders and franchisees experiencing a drop off in footfall after Easter.