Tesco boss Dave Lewis is in discussions about a new bonus deal as the board reviews executive pay following the retailer's accounting scandal.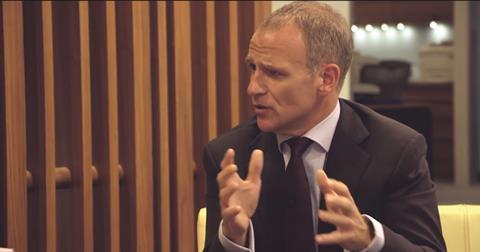 Lewis joined Tesco on a similar package to predecessor Phil Clarke but the details of his bonus are being scrutinised by non-execs, according to The Mail on Sunday.
The scrutiny is part of a review of long-term incentives at the retailer should be after it was discovered Tesco had overstated its profits by £263m.
Lewis at present earns £1.25m in salary and an additional £525,000 a year in lieu of pension.
Executives have received bonuses based on performance targets including return on capital and earnings per share, but these are up for review following recent turmoil at Tesco.
Despite the review of bonuses, Lewis has revealed bonuses will be paid to the leadership based on short-term targets because Tesco is in the midst of a turnaround.
Lewis is also forcing the leadership to shop and cook like housewives to put them in touch with customers, according to The Mail on Sunday.
Executives were sent shopping at Tesco and its rivals and then spent time at a retreat in a small holiday cottage in Norfolk to gain insight into the Tesco shopper.
Those present at the retreat included acting UK chief Robin Terrell, head of the Asian business Trevor Masters, Tesco bank chief Benny Higgins, group property director Steve Rigby, group corporate affairs director Rebecca Shelley and group business planning director David Hobbs.