Fashion retailer Ted Baker has posted a 15.7% increase in group sales as it continued expanding the business internationally.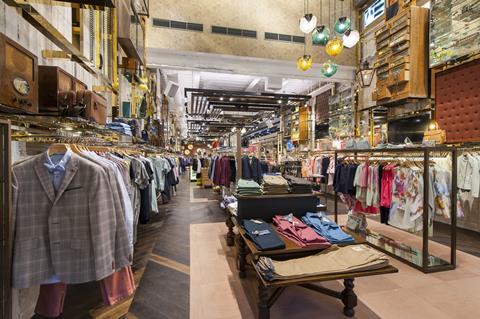 Retail sales climbed 12.7% in the 13 weeks to November 8, and ecommerce revenues surged by 34.6%.
Ted Baker chief executive and founder Ray Kelvin said the breadth of the business had protected it from the impact of the warm autumn weather whihc has hit other fashion retialers.
He said: "Ted Baker is a global brand with strong international reach and this has helped mitigate the impact of any localised economic or weather issues.
"Further underlying growth and brand momentum has been delivered thanks to the quality of our product and the passion and dedication of our skilled team."
Over the period ted Baker opened shops in Las Vegas and Toronto, as well as more concessions in upscale department stores in the US, the Netherlands, France, Spain, Portugal and South Korea.
Wholesale revenues climbed 24.7% and over the full year are expected to be up 20% year on year.
The retailer reported: "Both the UK and US saw growth driven by strong underlying performance, with the US wholesale business trading particularly well as the brand continues to gain traction.
"Growth in the UK wholesale business was also driven by the continued success of our international licence partners, particularly in the Middle East."
Ted Baker said it expects gross margins for the second half as a whole to be a little below last year, "largely due to a change in the mix of sales as seen in the first half".