ScS has blamed plunging like-for-likes and a drop in footfall in April on general election uncertainty and warmer weather as it issues a profit warning.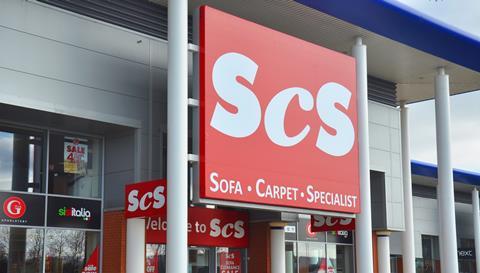 The newly floated furniture retailer's like-for-like order intake fell 15.9% in the four weeks to May 2 and it believes trading was affected by uncertainty over the outcome of the general election.
ScS is now forecasting an EBITDA of between £11m to £12m for the full year to July 25 as opposed to an EBITDA of £14.5m.
ScS said the uncertainty has significantly lowered customers' confidence in committing to big-ticket purchases and has led to higher levels of discounting in the market.
Meanwhile, warm weather over the peak sales periods of the Easter bank holiday and the first May bank holiday hit footfall at the furniture retailer.
In the 10 week period to April 4 the retailer's trading was in line with expectations and like-for-like order intake was up 7.6%.
ScS expects trading to "revert to more normal levels" for the rest of the financial year and its predicted £11mm EBITDAincludes an expected loss from the House of Fraser concession agreement.
The retailer said its board "remains confident of the future growth prospects for ScS and, supported by strong cash flow dynamics and a robust financial position, is committed to paying the planned £5.6m dividend to shareholders for the year ending July 25."