Retail sales suffered their "worst December performance" since the recession, fresh industry data has revealed.
Like-for-like sales decreased 0.7% in December compared to the same period in 2017, when they registered a 0.6% uplift year on year.
Total retail sales were flat during the month compared to a 1.4% increase in December 2017, according to the latest BRC-KPMG Retail Sales Monitor.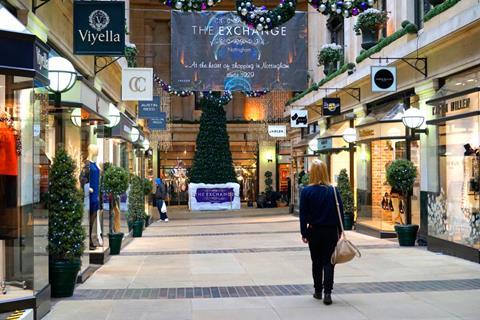 Total sales rose just 1.2% in the whole of 2018, predominantly driven by a 3.1% increase in food sales.
Grocery revenues increased 0.6% in December on a like-for-like basis and 1.8% in total terms. However, that improvement was still below the 12-month average growth of 3.1%.
In-store non-food sales dropped 2.8% on a total basis and 3.9% on a like-for-like basis in the three months to December. This was the worst monthly decline seen since April.
Online sales of non-food products grew 5.8% in December, down from 7.6% in the same period in 2017.
This was above the 5.5% three-month average but below the 12-month average of 6.9%.
BRC chief executive Helen Dickinson said: "Squeezed consumers chose not to splash out this Christmas with retail sales growth stalling for the first time in 28 months.
"The worst December sales performance in ten years means a challenging start to 2019 for retailers, with business rates set to rise once again this year, and the threat of a no-deal Brexit looming ever larger.
"The retail landscape is changing dramatically in the UK, while the trading environment remains tough. Retailers are facing up this challenge but are having to wrestle with mounting costs from a succession of government policies – from the apprenticeship levy to higher wage costs, to rising business rates."
Paul Martin, UK head of retail at KPMG, added: "Retailers experienced little festive cheer this year, with total sales in December delivering zero growth on last year. This comes despite some retailers desperately attempting to generate sales through slashed pricing, which has seemingly not been enough to encourage shoppers."